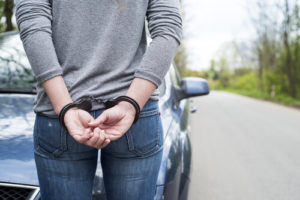 Our office has been located in Red Bank for almost twenty years so we are extremely familiar with what is involved in defending a disorderly conduct charge in the borough municipal court. Well over a hundred summonses are issued in this borough every year based on unruly and other inappropriate behavior contrary to N.J.S.A. 2C:33-2. The vast majority of the violations stem from alcohol related activities in or about the downtown bars. If you were charged with this offense or violation of Municipal Ordinance 3-9.5 ("Disturbance of the Peace and Good Order"), our lawyers possess the tools to assist you. We are the largest Monmouth County Criminal Firm with a team of defense attorneys that have been practicing in the area for over 100 years. Many of those on our staff are also former prosecutors within the region. To speak to an attorney who has successfully handled many disorderly conduct charges in Red Bank, call our office at 732-450-8300.
Disorderly Conduct Offense in Red Bank New Jersey
N.J.S.A. 2C:33-2 is drafted broadly to encompass disruptive behavior of almost any kind including, but not limited to, public intoxication and disturbing the peace. The statute is divided into two parts, one to address offensive language and the other directed at improper behavior. Language will form the basis for a disorderly conduct offense where it is expressed in a public place and is either: (1) abusive; or (2) unreasonably loud and offensively course. Conduct is disorderly in violation of 2C:33-2 where it involves fighting, threatening, is violent or is tumultuous. It is also improper to create "a hazardous or physically dangerous condition…which serves no legitimate purpose." Either form of this violation is a disorderly persons offense which subjects the actor to a fine of up to $1,000 and a county jail term that can reach six months.
Charged With Disorderly Conduct Under Red Bank Ordinance 3-9.5
The second way you can be charged with disorderly conduct is in accordance with 3-9.5 of the Red Bank Municipal Code. This ordinance provides that:
3-9.5 Disturbances of Peace and Good Order.
a. Places of Public or Private Assembly. No person shall disturb or interfere with the quiet or good of any place of assembly, public or private, including schools, churches, libraries, and reading rooms, by noisy, indecent or disorderly conduct,
b. Public or Quasi-Public Places. No person shall create a disturbance or breach of the peace in or upon any public street or public or quasi-public or in any public conveyance, or in or upon any private property not his own.
Red Bank Disorderly Conduct Attorney
No one should have to live with a criminal record for disorderly conduct but unfortunately many do. This is the case despite the fact that an experienced attorney like those at The Law Offices of Jonathan F. Marshall, can typically avoid a conviction and all of the consequences that come with a finding or plea of guilt. Do not make the same unnecessary mistake. Call our Red Bank Office at 732-450-8300 to speak to one of our lawyers in an immediate free consultation. We will thoroughly review the facts of your charge and advise of the best course of action for success.