Charged With Disorderly Conduct in Sea Girt New Jersey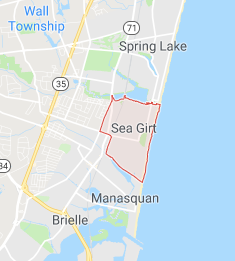 Sea Girt has a surprising number of disorderly conduct and resisting arrest charges. There is no question that the presence of popular Jersey Shore bars like Parker House, Rod's Olde Irish Tavern and Reef & Barrel contribute to the uncharacteristic number of arrests. If you were charged with disorderly conduct in Sea Girt New Jersey, you are far from alone. Our attorneys are retained all the time by individuals accused of a Sea Girt disorderly persons offense, especially during the summer months. To speak to a lawyer with decades of experience appearing in Sea Girt Municipal Court, contact our Wall Office at 732-449-2292. The defense lawyers at The Law Offices of Jonathan F. Marshall, including our several former prosecutors, are available 24/7 to provide free initial consultations. An attorney is ready to assist you now.
Sea Girt NJ Disorderly Conduct Offense
The overwhelming percentage of disorderly conduct offenses issued in Sea Girt allege a violation of N.J.S.A. 2C:33-2.  This law makes it a disorderly person offense, a misdemeanor criminal violation, to engage in the following:
a. Improper behavior. A person is guilty of a petty disorderly persons offense, if with purpose to cause public inconvenience, annoyance or alarm, or  recklessly creating a risk thereof he
Engages in fighting or threatening, or in violent or tumultuous behavior;  or
Creates a hazardous or physically dangerous condition by any act which serves no legitimate purpose of the actor.
b. Offensive language. A person is guilty of a petty disorderly persons offense if, in a public place, and with purpose to offend the sensibilities of a hearer or in reckless disregard of the probability of so doing, he addresses unreasonably loud and offensively coarse or abusive language, given the circumstances of the person present and the setting of the utterance, to any person present.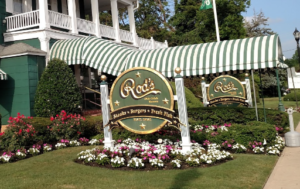 The penalties for violating 2C:33-2 depend on whether the resulting charge is a disorderly persons offense or petty disorderly persons offense. A disorderly persons offense results in a fine of up to $1,000, the possibility of up to 6 months in the county jail, probation, community service and/or a license suspension. The consequences of a petty disorderly persons offense are the same except that the maximum jail sentence is 30 days and fine is capped at $500.
How Our Lawyers Can Help You Avoid A Criminal Conviction
Sea Girt is a municipality that our lawyers have appeared in for decades with success, including in the defense of disorderly conduct charges. In fact, we cannot recall a disorderly conduct case defended in Sea Girt where our client was convicted under 2C:33-2. The common scenario is for a Sea Girt Criminal Attorney on our team to secure a downgrade of the criminal charge to violation of Sea Girt Ordinance 3-28.4. This resolution allows our clients to avoid any criminal record and simply pay what is tantamount to a civil assessment.
Disorderly Conduct Attorneys in Sea Girt
Whether you are a parent attempting to assist your son or daughter, a young professional who had too much to drink or are contacting our attorneys in any other context about a Sea Girt disorderly conduct charge, we can help. Our staff of accomplished criminal defense lawyers have the skill to avoid a conviction and are certainly highly familiar with the terrain in Sea Girt. Call our office at 732-450-8300 for immediate assistance from a lawyer. The consultation is always without charge so there is no reason to hesitate in speaking to an attorney at The Law Offices of Jonathan F. Marshall.