Wall NJ Restraining Order Defense Lawyer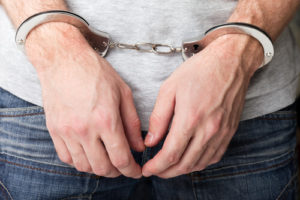 An individual is exposed to serious penalties including significant fines and jail if convicted of criminal contempt for violating a restraining order under N.J.S.A. 2C:29-9. These negative consequences are obviously negated if a conviction is avoided and this is exactly what the lawyers at our Freehold defense firm achieve in many restraining order violation cases. If you were arrested for contempt, an attorney at our firm is ready to assist you and initial consultations are always complimentary. The following is a brief discussion of the penalties that may be imposed under 2C:29-9.
Fines Levied for a Contempt Under 2C:29-9. If the violation stems a disorderly persons offense, then the fine is up to $1,000. The fine is as high as $7,500 if the contempt is a fourth degree crime.
Jail Term for Violating a Restraining Order. The jail term is up to 18 months for a fourth degree contempt. Imprisonment is less for a disorderly persons contempt – up to 6 months. Incarceration is mandatory for a second or subsequent violation under 2C:29-9.
Exceptions: Scenarios Where Penalties Do Not Apply. An individual cannot be convicted for violating a court order in accordance with N.J.S.A. 2C:29-9 insofar as it concerns visitation, rent or mortgage payments, or possession of personal property.
Give us a call if you have additional questions regarding the penalties for a restraining order violation.