Charged With Possession or Distribution of Cocaine in Asbury Park New Jersey?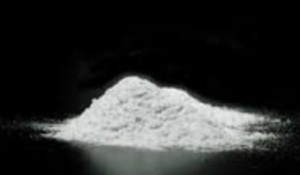 Contact Our Asbury Park Office To Speak To One Of Our Highly Skilled Defense Attorneys & Former Prosecutors
It is impossible for any lawyer who is familiar with criminal defense in Asbury Park to deny the influx of cocaine. Indeed, charges for possession and distribution of this form of controlled dangerous substance are unquestionably on the rise. Our lawyers know this as well as anyone as members of the largest defense firm in Monmouth County with an office in downtown Asbury Park. If you were charged with cocaine possession or the even more serious offense of distribution of cocaine, you are encouraged to contact our office for a free consultation with one of our highly skilled defense attorneys. An attorney is available now at 877-450-8301 to assist you.
Asbury Park Cocaine Possession
When someone is arrested for personal possession of cocaine in Asbury Park New Jersey they are charged under N.J.S.A. 2C:35-10. Under subsection a(1) of this law, it is a third degree crime to knowingly possession a Schedule II CDS such as powder or crack cocaine. An individual can knowingly possess cocaine in violation of this statute either directly or constructively. An individual has direct possession of cocaine if it is on their person or otherwise within their directly control. This form of possession is said to be "actual". Constructive possession arises when someone lacks direct or actual control of the drug but is aware of its presence and has both the ability and intent to take exercise dominion in the future.
Cocaine possession is a felony indictable crime so it cannot be dealt with in Asbury Park Municipal Court. Your possession charge will be heard at the Monmouth County Superior Court in Freehold. You will face a fine of up to $35,000 and up to 5 years in prison if you are convicted. A mandatory driver's license suspension of 6-24 also applies at the time of sentencing.
Asbury Park Distribution or Possession With Intent to Distribution Cocaine
It is illegal to sell, distribute or be in possession with intent to distribute cocaine under N.J.S.A. 2C:35-5. It is a third degree crime to distribute or sell less than a half ounce of cocaine. Distribution escalates to a second degree crime where it involves at least one half ounce but less than five ounces of cocaine. It is a first degree crime to distribute or possess with intent to distribute at least five ounces of cocaine. Additional charges apply where an Asbury cocaine distribution offense occurs in a school zone or within 500 feet of a public park.
Third degree cocaine distribution in Asbury Park results in a fine of up to $75,000 and 5 years in state prison. The penalties for second degree possession with intent to distribute cocaine carries 5-10 years of imprisonment and a fine of up to $150,000. First degree distribution of cocaine results in 10-20 years in prison and a maximum fine of $500,000.
Diversion Programs for Asbury Park Cocaine Charges. Two programs allow for diversion of Asbury Park cocaine charges. The first program is Pretrial Intervention and applies to third degree cocaine offenses faced by a first time offender. Drug Court is the second program and allows an individual to avoid a state prison term by entering into inpatient rehabilitation and completing a period of supervision of up to 5 years.
Asbury Park Cocaine Possession Defense Attorney
While cocaine possession is more common than cocaine distribution in Asbury Park, both charges occur in the City. If you were arrested for drug possession in Asbury Park or, worse yet, for selling cocaine in the municipality, selecting the right defense attorney to represent you is imperative to your success. A lawyer who has extensive experience defending cocaine charges is going to provide you with the best opportunity to avoid a conviction and penalties. The attorneys at The Law Offices of Jonathan F. Marshall possess this pedigree with over 100 years practicing at the Superior Court and in Asbury Park. To discuss your case with a lawyer without obligation, call 877-450-8301.