Charged With Cocaine Possession or Distribution of Cocaine in Monmouth County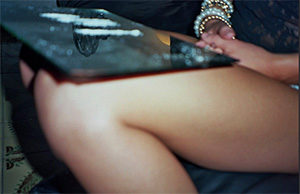 Cocaine is a Schedule II controlled dangerous substance that is highly addictive. As such, New Jersey has made it illegal to possess or distribute this drug without a valid prescription. If you violate these laws, you face a felony criminal offense under N.J.S.A. 2C:35-10 ("Possession") and N.J.S.A. 2C:35-5 ("Manufacturing, distributing or dispensing"). The penalties under these statutes are significant so it is extremely important that you avail yourself of every opportunity to avoid a conviction and/or reduce a charge.
The attorneys at our firm, The Law Offices of Jonathan F. Marshall have been defending cocaine charges in Monmouth County for decades. We have handled hundreds of cocaine cases over our 100 years of collective experience, including witnessing how the system works from the opposite perspective as prosecutors. A lawyer at our firm who is skilled in cocaine defense is available 24/7 to discuss your Wall, Aberdeen, Freehold, Long Branch, Howell, or Red Bank charges. The consultation is free of charge so there is no reason to hesitate in contacting our Freehold Office or Red Bank Office.
Cocaine Possession
In order to be found guilty of possessing cocaine illegally under N.J.S.A. 2C:35-10, the prosecution is required to prove "knowledge or purpose", that is, demonstrate that the offender was aware of the presence of the substance and its character (i.e. knowingly possessed). It is not required, however, that the defendant know specifically that the drug is cocaine, as long as they are aware of its illicit nature. The state can use inferences to prove knowledge that the substance was CDS. For example, if cocaine is found by the police on a mirror with a straw next to it, it can safely be inferred by the prosecution that the defendant was aware of the nature of the substance. A prior CDS conviction that the accused possessed cocaine can also act as an inference.
Penalties & Sentencing. A possession of cocaine falls under N.J.S.A. 2C:35-10a(1) as a Schedule II drug. This offense is a third degree crime, carrying a possible prison term of between three (3) and five (5) years. A conviction for a third degree crime also exposes an offender to a fine of up to $35,000. The court is required to impose a $1,000 penalty in addition to a mandatory driver's license suspension ranging between six (6) months and one (1) year. An additional $50 is assessed for each conviction for the laboratory fee.
Can I be charged if I was under the influence of cocaine but didn't have any on me at the time of arrest? Yes. If the state is unable to prove possession (i.e. there was no cocaine seized), it may nevertheless be able to establish a disorderly persons offense of being under the influence of CDS. The prosecutor need not prove which form of drug the accused had ingested and need only prove that the offender was under the influence of a drug other than one prescribed by a physician.
Possession of Cocaine is a serious charge with severe and expensive consequences. Drug charges always carry a stigma and can have negative implications for future employment. The attorneys at the Law Offices of Jonathan Marshall are experienced in handling the intricacies of cocaine possession cases and are generally successful at avoiding jail time and license suspensions. If you were charged with possession of crack or powder cocaine in Bradley Beach, Middletown, Holmdel, Sea Bright, Asbury Park or West Long Branch, do not hesitate to contact our lawyers for immediate assistance.
Manufacturing, Distributing or Dispensing Cocaine
Pursuant to N.J.S.A. 2C:35-5, it is unlawful "to manufacture, distribute or dispense, or to possess or have under his control with intent to manufacture, distribute or dispense, a controlled dangerous substance or controlled substance analog; or to create, distribute or possess or have under his control with intent to distribute, a counterfeit controlled dangerous substance."
In order for a defendant to be found guilty of cocaine distribution, the prosecution must prove two elements. First, they must establish that the defendant knowingly or purposely (meaning it was his conscious objective) manufactured, distributed or dispensed the substance. Second, they must prove that the defendant was aware that the substance was cocaine.
What constitutes "manufacturing" cocaine? Manufacturing cocaine includes the production, preparation, compounding, conversion or processing of the natural substance. Manufacturing also includes packaging or labeling the substance (e.g. "cutting" cocaine with baking soda, mixing with distilled water to create a crack rock, etc.).
What constitutes "dispensing or distribution"? Distributing or dispensing CDS essentially means delivering it to another person. In addition to the sale of cocaine, sharing cocaine with guests during a party constitutes distribution unless the cocaine was jointly possessed.
Aggregation. The amount of cocaine produced as evidence against a defendant can be aggregated, meaning that the quantities can be added together even if they were involved in separate drug transactions. On the other hand, any cocaine possessed solely by a co-defendant cannot be added to the quantity attributed to the initial defendant.
Sentencing & Penalties. Manufacturing, distributing or dispensing cocaine is a crime of the first degree if the weight is equal to or in excess of five (5) ounces. A prison term is mandatory for this charge, between 10-20 years, and must include a sentence between one-third and one-half of the imposed sentence, during which time the defendant is ineligible for parole. A fine of up to $500,000 is also available to a judge at sentencing.
Selling cocaine is a crime of the second degree if the amount is between one-half ounce and five (5) ounces. This crime includes a fine of up to $75,000 dollars. The prison term for a second degree charge is between five (5) and 10 years.
Intent to distribute cocaine is a crime of the third degree if the defendant possesses less than one-half ounce. Third degree charges can expose a defendant to a prison term between one (1) and five (5) years. A fine of up to $75,000 is also available to the sentencing judge.
Mandatory Drug Enforcement Penalty. A mandatory drug enforcement and rehabilitation penalty is assessed in cocaine cases. For a first-degree offense, the penalty is $3,000. For a second-degree offense, the penalty is $2,000. For a third-degree offense, the penalty is $1,000.
Drug Rehabilitation Programs. A defendant who is a "drug dependent person" and is convicted of manufacturing, distributing or dispensing cocaine for the first time may be eligible for a sentence of probation with the condition that he enter a drug rehabilitation program. The eligibility requirements for Drug Court and similar rehabilitative programs are very strict so you definitely should consult our attorneys for assistance of gaining admission with your Hazlet, Deal, Neptune, Spring Lake, Marlboro, or Lake Como cocaine charge. In order to be eligible for this program, a defendant must NOT be convicted of a crime of the first degree.
Forfeiture of Driving Privileges. If convicted of distribution of cocaine, a defendant is subject to a suspension of driver's license ranging between six (6) months and two (2) years. In New Jersey proving extreme hardship to the court can combat this penalty. Hardship is constituted by the accessibility of public transportation and other circumstances such as employment or having children.
The state takes cocaine distribution charges very seriously. In order to minimize the repercussions accompanying a conviction of this charge, a defendant needs a defense attorney with the knowledge and experience to navigate within this realm.
Possession With Intent To Distribute Cocaine In A School Zone
Whenever CDS is sold illegally in a drug free school zone, a separate distribution charge arises under N.J.S.A. 2C:35-7. For purposes of this violation, "school zone" is defined as the 1,000 foot area surrounding property owned or lease by a school/school board and which is used for school purposes. The penalties for selling cocaine in violation of 2C:35-7 include a fine of up to $150,000 and a mandatory term of imprisonment during which the accused cannot be considered for parole. The period of parole ineligibility (i.e. mandatory minimum sentence) is to be set by the court at the greater of three years or one-third and one-half of the sentence imposed.
Selling or Distributing Cocaine in a Public Park or Housing Project
The consequences of distributing cocaine get much more serious if the trafficking activity occurs within a public park or public housing project. The reason for this statement stems from the fact that N.J.S.A. 2C:35-7.1 establishes stiff penalties when someone engages in possession with intent to distribute within 500 feet of a public park or housing project and this violation does not merge with a related 2C:35-5 distribution charge.
There is, however, an important affirmative defense that you should be aware of under N.J.S.A. 2C:35-7.1. An individual is not subject to conviction if he can establish by a preponderance of the evidence (i.e. that it is more likely than not) that the Belmar, Eatontown, Tinton Falls, or Ocean intent to distribute was not for profit and did not involve a person 17 or younger.
The lawyers at our firm defend cocaine charges throughout Monmouth County, including in the following municipalities:

Holmdel Cocaine Possession
Wall Township Cocaine Charges
Asbury Park Cocaine Possession & Distribution
Lake Como Possession of Cocaine
Manasquan Cocaine Offense
Belmar Cocaine Possession
Middletown NJ Cocaine Charge
Howell Township Cocaine Possession
Manasquan Cocaine Lawyer
Freehold NJ Cocaine Lawyers
If you were arrested anywhere in Monmouth County for possession or intent to distribute cocaine, our lawyers are skilled in defending these charges. As former prosecutors who have worked in the county for well over twenty years, our defense attorneys know how to effectively navigate the court system whether the cases arose in a small town like Atlantic Highlands or Manasquan, or in the largest municipality in the county, Middletown NJ. Call us in Red Bank or Freehold for an immediate consultation with a lawyer who is highly experienced in defending cocaine charges.