Charged With Possession or Distribution of Cocaine in Lake Como New Jersey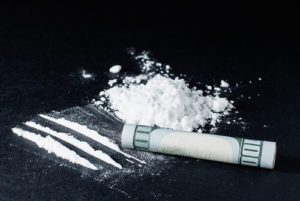 The Former Prosecutors & Accomplished Attorneys In Our Belmar Office Are Ready To Assist You
Given the combination of a vibrant night life and the rise in popularity of cocaine, Lake Como has more than its share of possession and distribution charges every year. Our attorneys are certainly well acquainted with this fact as members of the largest criminal defense firm in Monmouth County with an office right in Belmar. If you were charged with possession of cocaine or are facing allegations that you distributed or possessed cocaine with intent to distribute in Lake Como New Jersey, a lawyer on our eight member team is ready to assist you. The lawyers at The Law Offices of Jonathan F. Marshall have successfully defending many individuals at the Monmouth County Superior Court, as Lake Como Municipal Court, and are prepared to do what is necessary to protect your future. Contact our Belmar Office at 732-681-0700 for a free consultation with an attorney.
Lake Como Cocaine Possession Offense
N.J.S.A. 2C:35-10 makes it unlawful to knowingly possess a controlled dangerous substance ("CDS"). When the drug is cocaine, which is found on Schedule II, possession is a third degree crime. What this means is that you will be facing a felony criminal offense if cocaine was found in your summer rental, car, your pocket, or in any other context in Lake Como where you had direct or constructive possession of the drug. The Belmar Police Department, which is responsible for law enforcement in Lake Como, is aggressive in targeting those who are in possession of cocaine. The penalties for possessing cocaine in violation of 2C:35-10a(1) include up to 5 years in prison and a fine that can reach $35,000.
Lake Como Cocaine Distribution or Possession With Intent to Distribute Charge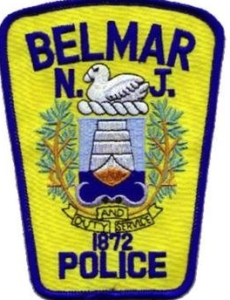 A cocaine charge in Lake Como is much more complicated when it involves allegations of distribution, selling or possession with intent to distribute. The reason for this statement stems from the fact that a Lake Como cocaine distribution offense can results in not only a third degree crime but also a second degree or even first degree crime. Where a violation falls within this grading hinges on the quantity being sold or distributed in violation of N.J.S.A. 2C:35-5. It is a first degree crime to distribute/sell 5 ounces or more of cocaine with the consequences being 10-20 years in prison and a fine of up to $500,000. Second degree cocaine distribution, which applies where the amount is at least one half ounce but less than 5 ounces, results in a fine of up to $150,000 and 5-10 years of incarceration. Third degree possession with intent to distribute cocaine arises where the weight of the CDS is less than one half ounce with penalties that include up to 5 years in prison and a fine of up to $75,000.
Distribution in a School or Public Park Zone. When cocaine is possessed or distributed in a school zone (i.e. within 1000 feet of school property) or in a public park zone (i.e. within 500 feet of a public park or housing project), additional penalties apply.
Mandatory License Suspension. All 2C drug possession charges in Lake Como or anywhere else in New Jersey result in a mandatory driver's license suspension of 6-24 months.
Pretrial Intervention. A first time offender facing a third degree cocaine offense is eligible for Pretrial Intervention. This program, which has strict guidelines, allows a defendant to avoid a criminal record and many of the penalties previously set forth by successfully completing a period of probation.
Lake Como Cocaine Possession Attorney
It makes sense that you or a loved one was arrested by the Belmar Police Department for a cocaine offense given your presence on this page. You should take your charge extremely serious whether it involves personal possession or a pending indictment for distributing cocaine in Lake Como. The best step you can take in protecting yourself is to hire a skilled attorney. The lawyers at The Law Offices of Jonathan F. Marshall definitely have the attributes you need to protect your future. We are former prosecutors and an eight member team of defense attorneys who have defending countless cocaine charges over the last two decades, including violations arising in Lake Como. To speak to a lawyer with the know how to guide you through this difficult time, call 732-681-0700.