Cocaine Possession & Distribution Charges in Belmar New Jersey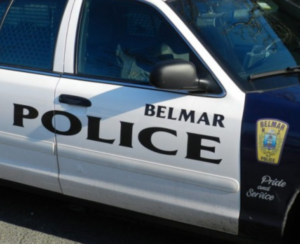 Contact Our Belmar Office To Speak To One Of Our Knowledgeable Lawyers & Former Prosecutors
Cocaine is definitely back on the scene in Belmar with numerous charges for possession and distribution of the drug every year. Whether you were charged after snorting this Schedule II controlled dangerous substance ("CDS"), as a result of a search incident to arrest for disorderly conduct in Belmar, following a motor vehicle stop or any other circumstance, you need to hire the best attorney you can find to defend your cocaine charge. We are The Law Offices of Jonathan F. Marshall, an eight lawyer defense team that is the largest in Monmouth County and also happens to have an office right in Belmar New Jersey. Two of the lawyers on our staff have long standing ties to the municipality as residents of community who have been handling cases there for decades. To speak to one of our attorneys in a free initial consultation, call 732-681-0700.
Charged With Possession or Distribution of Cocaine in Belmar NJ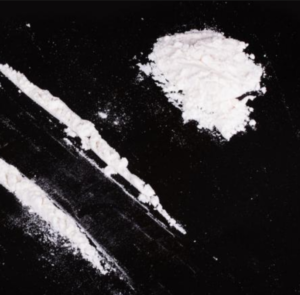 Unlike a marijuana possession offense in Belmar, cocaine charges always result in an indictable crime that falls outside the jurisdiction of the Belmar Municipal Court. If you were arrested and charged with a cocaine offense, your case will have to be sent to the Monmouth County Superior Court in Freehold for resolution since this is the only place that a felony criminal violation may be heard. The severity of the charge you will face in this venue hinges on whether the cocaine was possessed for personal use or was being distributed, sold or possessed with the intent to distribute.
Cocaine Possession. Personal possession of cocaine is unlawful under N.J.S.A. 2C:35-10. A violation of this law occurs if you knowingly possess cocaine in the Borough of Belmar or anywhere else in the state. If you are convicted of this offense, you face a third degree crime that carries up to 5 years in prison and a fine of up to $35,000.
Cocaine Distribution & Possession With Intent To Distribute. Selling, distributing or possession with intent to distribute cocaine falls under N.J.S.A. 2C:35-5. It is a third degree crime to distribute less than one half ounce of cocaine. Distributing or selling at least one half ounce but less than 5 ounces is a second degree crime. It is a first degree crime to engage in distribution or to possession with intent to distribute at least 5 ounces of cocaine. The prison term is up to 5 years, 5-10 years and 10-20 years for third degree, second degree and first degree cocaine distribution, respectively.
Distribution of Cocaine in a School Zone or Public Park in Belmar. Separate independent criminal charges result when cocaine is distributed within 1,000 feet of school property (i.e. school zone) or within 500 feet of a public park in Belmar.
Belmar Cocaine Possession Lawyer
A cocaine possession offense can arise in a wide array of incidents, including an encounter with police after walking with open alcohol in public or a warrantless entry into a summer rental by a over zealous officer. Belmar cocaine distribution charges tend to arise in less spontaneous scenarios but those too can spring up uneventfully. Irrespective of the fact pattern that resulted in your being arrested for a cocaine offense, a lawyer at The Law Offices of Jonathan F. Marshall is well equipped to defend you. Our attorneys are former prosecutors and highly accomplished litigators who have been practicing in Belmar and at the Superior Court for over 100 years combined. For an immediate free consultation with a lawyer who can help you escape a conviction, contact our office. Lawyers are available to speak to you 24/7 by calling 732-681-0700.