Charge for Possession, Distribution or Intent to Distribute Cocaine in Holmdel New Jersey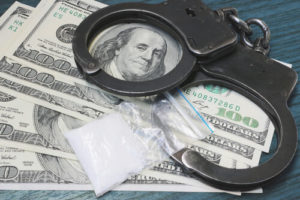 The Skilled Attorneys In Our Holmdel Office Are Ready To Assist You
The team of criminal lawyers at our firm is one of the largest in the state and we cannot help but notice the rapid rise in cocaine charges in Holmdel and the rest of Monmouth County. The largest number of cocaine cases involve personal possession although there are some instances where a Holmdel offense is for selling, distribution or possession with intent to distribute this form of controlled dangerous substance ("CDS"). If you were charged with possession of cocaine or the even more serious offense of distribution, we have an attorney that can provide the thorough defense you need. Our staff includes several former prosecutors and eight accomplished litigators who have been practice at the Monmouth County Superior Court for over a century combined. To discuss your arrest with a lawyer who is highly knowledgeable in defending cocaine charges, contact our Holmdel Office at 732-737-8487.
Holmdel Cocaine Possession Offense
If you were arrested for possessing cocaine for personal use, the law that applies is N.J.S.A. 2C:35-10. This statute makes it a third degree crime to knowingly possess cocaine. Possession is defined broadly under this provision and applies to either actual possession or constructive possession. An individual is in actual possession of cocaine when it is in their direct physical control. Constructive possession applies where direct physical control is lacking but the accused is aware its presence and has both the ability and intent to take control over the drug in the future. The penalties if you are convicted of cocaine possession include up to 5 years in prison and a fine of up to $35,000. You will also be exposed to a mandatory driver's license suspension of 6-24 months.
Holmdel Cocaine Distribution Charge
A distribution charge is significantly more serious because it can result in a crime of the first degree, second degree or third degree under N.J.S.A. 2C:35-5. Distributing cocaine in Holmdel results in a third degree crime, up to 5 years in prison and a $75,000 fine, when it involves less than one half ounce. Selling or distribution of cocaine is a second degree crime that can land you in prison for 5-10 years and your being fined $150,000 when the quantity is at least one half ounce and but less than 5 ounces. It is a first degree crime that can trigger 10-20 years in prison and a $500,000 fine when it involve possession with intent to distribute or distribution of over 5 ounces of cocaine in Holmdel Township. The penalties just outlined do not include those which apply to related charges for distributing cocaine in a school zone (e.g. within 1,000 feet of Holmdel High School) or in a public park zone (e.g. within 500 feet of Holmdel Park).
Holmdel NJ Cocaine Possession Attorney
Whether its a possession offense or allegation that you were distributing cocaine, your Holmdel charge is a felony that can result in 5 or more years in prison. This is good reason for you to take the time to select the best attorney you can find to defend your Holmdel cocaine offense. Here at The Law Offices of Jonathan F. Marshall, our team of lawyers includes an ex-prosecutor in Holmdel, as well as several former county prosecutors. One of the attorneys even served as the county drug task force director. For a consultation with a lawyer that has the knowledge and skill to help you avoid a conviction, contact our Holmdel Office now. Lawyers are available now at 732-737-8487.
Related Holmdel Legal Resource Pages & Posts