Call A Former Holmdel NJ Prosecutor At Our Firm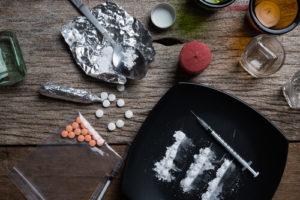 With a major concert venue like PNC Bank Arts Center right in Holmdel, the township attracts hordes of party goers during the warmer months. Illegal drugs and the paraphernalia necessary to ingest them are unfortunately part of the activities at this venue. Holmdel Township also has plenty of paraphernalia use outside of PNC just like other municipalities. While these activities take place, getting caught for possession of drug paraphernalia can result in serious ramifications and police are aggressive in identifying those who engage in this illegal behavior. If you were arrested at PNC Bank Arts Center or another location in the town for drug paraphernalia, you will have a criminal record if you lose your case in Holmdel Municipal Court. You will also be subject to a jail sentence, probation, fines and even a license suspension. For immediate assistance with your paraphernalia charges in Holmdel, NJ, contact The Law Offices of Jonathan F. Marshall. Our firm frequently represents clients on drug-related charges in Holmdel and have a strong understanding of how best to handle each individual case, no matter the circumstances. To learn more, contact our office at (732) 450-8300 today for a free consultation with an experienced Holmdel criminal defense attorney.
What Is Drug Paraphernalia under N.J.S.A. 2C:36-2?
There is a rather exhaustive yet open-ended categorization of what constitutes drug paraphernalia in New Jersey. This list includes: blunt wrappers, bowls, water pipes, roach clips, miniature cocaine spoons and vials, chamber pipes, one hitter, carburetor pipes, electric pipes, bongs, grinders and weights/baggies.
Is Possession of Drug Paraphernalia a Felony?
No. It is a disorderly persons offense to use drug paraphernalia or possess it with an intent to use it for an illegal purpose. This time of offense is essentially a misdemeanor.
How Does The Prosecutor in Holmdel Prove This Charge?
First, it must be established, beyond reasonable doubt, that the item in question was "drug paraphernalia". This involves proving that the object was for ingestion, preparation, cultivation or some other use in conjunction with controlled dangerous substances. Second, the state must demonstration that it was the intent of the accused to use the item in this illegal manner.
Merely possessing a grinder, bong, pipe, bowl, etc., is insufficient to prove a case under 2C:36-2. There must also be an intent to use the item in the prohibited manner.
What Penalties Apply If I Am Convicted in Holmdel Municipal Court?
If convicted, you face up to six months in jail, a $1,000 fine and a license suspension anywhere from six (6) months to two (2) years. This license suspension can be argued against and successfully avoided if your attorney properly demonstrates a hardship such a suspension would invoke.
Does Possession of a Hypodermic Needle or Syringe Fall Under N.J.S.A. 2C:36-2?
No. There is a separate statute that applies to use or possession of hypodermic syringes and needles. This violation is also a disorderly persons offense. Absent possession of a SAP Card (Syringe Access Program) or a valid prescription, these charges result in essentially the same consequences of a drug paraphernalia offense in accordance with 2C:36-2.
Holmdel Drug Paraphernalia Defense Attorney
Whether caught in possession of drug paraphernalia at a concert at PNC Bank Arts Center or while driving on the Garden State Parkway in Holmdel, the charges remain serious. You face the prospect of jail time, loss of license and fines. Additionally, these repercussions may be compounded by additional charges for disorderly conduct, obstructing the administration of justice, possession of a CDS in a motor vehicle or possession of marijuana in Holmdel. For immediate consultation on your charges, contact The Law Offices of Jonathan F. Marshall today.
Related Holmdel Legal Pages & Posts