Charged With Possession or Distribution of Cocaine in Manasquan New Jersey?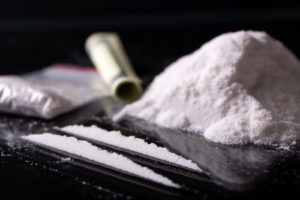 A Skilled Attorney & Former Prosecutor At Our Firm Is Equipped To Thoroughly Defense You
Although Manasquan is one of the smaller municipalities in Monmouth County, there certainly is no shortage of individuals charged with cocaine possession or distribution. Whether its the growing popularity of the drug, the heavy influx of young adults who are primed to party during the summer or other factors, Manasquan New Jersey has plenty of cocaine charges. The attorneys at our firm, The Law Offices of Jonathan F. Marshall are skilled litigators that have defended a wide array of Manasquan drug charges, including possession of cocaine and distribution of cocaine offenses. A lawyer with the knowledgeable and expertise to ensure you reach the best resolution of your cocaine case is ready to conduct a comprehensive review of the search, interrogation and other circumstances surrounding your arrest. An attorney can be reached 24/7 for a free consultation. Contact us at 877-450-8301 to speak to one of our lawyers now.
Manasquan NJ Cocaine Possession Charge
The most common variety of cocaine charge in Manasquan involves personal possession under N.J.S.A. 2C:35-10. This law makes it a third degree crime to knowingly possess a Schedule II CDS like cocaine. It is important to keep in mind that an individual can possess cocaine in violation of 2C:35-10a(1) either actually or constructively. Actual possession means the accused has the drug/cds in his direct control. Constructive possession applies when cocaine is outside an individual's direct control but where he/she has the ability and intent to exercise control in the future. A third degree crime for possession of cocaine is a felony that carries serious penalties. You can be sentenced to 3-5 years in prison and fined up to $35,000.
Manasquan Cocaine Distribution or Possession With Intent to Distribute Offense
Distribution cases involving cocaine are even more risky than simple possession charges. An individual may be charged with violating N.J.S.A. 2C:35-5 if they knowingly selling, distribute or possess cocaine with intent to distribute. It is a first degree crime to engage in these activities with a quantity of 5 ounces or more. The penalties for first degree distribution or possession with intent to distribute include a fine of up to $500,000 and 10-20 years in prison. Selling or distributing at least a half ounce but less than 5 ounces of cocaine is a second degree crime that exposes you to 5-10 years in prison and a fine of up to $150,000. Third degree distribution applies where the weight of cocaine sold or distributed is less than one half ounce. The penalties for possession with intent to distribute in the third degree include up to a $75,000 fine and 3-5 years in prison. You should also know that an additional charge(s) apply if you distributed the cocaine in a school zone or a public park zone.
Manasquan Cocaine Possession Defense Lawyer
There is no doubting the fact that you need a skilled attorney if you have been charged with a cocaine offense in Manasquan or elsewhere in the state. No matter the variety of charge you are facing, a conviction will result in a felony and the potential for a length state prison sentence. This is why it is crucial to retain an attorney who is well equipped to present your best defenses. The lawyers at The Law Offices of Jonathan F. Marshall have the experience and knowledgeable to ensure you have the opportunity you need in this difficult time. To speak to one of the attorneys on our staff immediately, call 877-450-8301.