Charged With A Disorderly Persons Offense or Fourth Degree Crime for Possession of Marijuana in Monmouth County New Jersey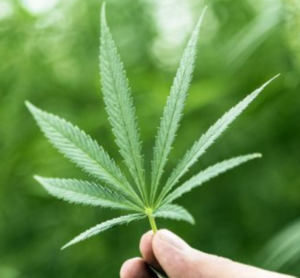 Former Monmouth County Prosecutors At Our Firm Are Ready To Defend Your Marijuana Possession Charge
The drug offense that unquestionably occurs most frequently in Monmouth County is marijuana possession. This charge comes in two forms either a disorderly persons offense for possession of 50 grams or less of marijuana or a fourth degree crime for possession of over 50 grams of marijuana. Either pedigree of marijuana possession carries much more severe consequences that you might think so selecting the best attorney you can find is important.
A conviction in the municipal court of Eatontown, Tinton Falls, Marlboro, Wall, Middletown or another Monmouth County town for possession of 50 grams or less of marijuana results in a 5-24 driver's license suspension and other significant penalties. The ramifications for possessing over 50 grams is a felony crime of the fourth degree that is even worse. A highly skilled lawyer can accomplish considerable to escape a negative outcome in a Monmouth County marijuana case.
Here at The Law Offices of Jonathan F. Marshall, we can provide thorough and accomplished representation. Our team of attorneys includes multiple former prosecutors in Monmouth County, as well as a Drug Task Force Director, who have successfully defended hundreds and possibly thousands of marijuana possession cases in municipal courts and at the Monmouth County Superior Court in Freehold New Jersey. The lawyers at the firm are ready to provide sound representation in defending your offense, including:

Middletown NJ Marijuana Lawyer
Sea Bright Marijuana Attorney
Asbury Park NJ Marijuana Possession Lawyers
Wall Township Marijuana Possession Attorneys
Howell Marijuana Possession Attorney
Long Branch NJ Marijuana Possession Lawyers
Belmar Marijuana Possession Defense Lawyer
Holmdel Marijuana Possession Attorneys
Sea Girt Marijuana Possession Lawyer
For an immediate consultation with an attorney who possesses the tools to secure the outcome you need, contact our office at 732-450-8300.
Monmouth County Marijuana Possession Offense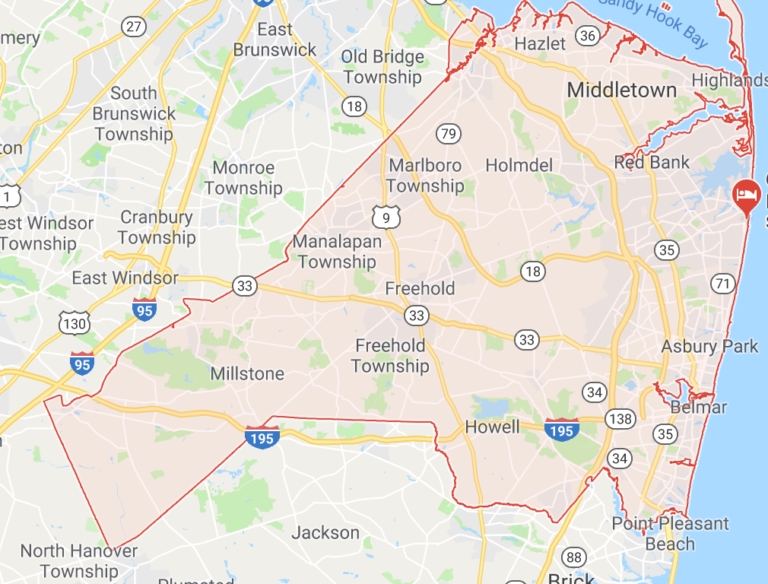 Whether you were arrested for possessing a few grams of marijuana or a considerable quantity, avoiding a conviction is imperative to preserving your future. N.J.S.A. 2C:35-10, the New Jersey Law that makes marijuana illegal, prohibits knowing possession, either actually or constructively, of marijuana. When the quantity possessed is over 50 grams, 2C:35-10a(3) outlines the penalties that you face for violating this law. If the weight of marijuana is 50 grams or less, 2C:35-10a(4) sets forth the penalties that apply.
Possession can result in a violation of 2C:35-10 either constructively or actually. Actually possession exists where the accused as actual physical control of this CDS, for example, in their pocket, jacket, purse, backpack or other location under their direct dominion. Constructive possession refers to situations where the drug is outside the direct control of the suspect but where he/she is aware of its presence and has both the ability and intention to take control over it in the future.
Penalties for Possession of Marijuana in Monmouth County
When possession is for 50 grams or more of marijuana, the penalties include a fine of up to $1,000, up to 6 months in jail, probation, community service and a driver's license suspension of 6-24 months. A fourth degree crime for possession of over t0 grams results in a maximum fine of $25,000, up to 18 months in prison, probation, community service and the same 6-24 month period of license revocation. In addition, when someone possesses marijuana within 1,000 feet of school property, commonly referred to as a school zone, there is a mandatory period of community service of at least 100 hours if no jail term is imposed.
There are two programs that allow diversion of a marijuana possession case so an individual avoids a criminal record and the penalties set forth in 2C:35-10. Both programs are limited to first time offenders and typically require one year of probation which, upon successful completion, results in a dismissal of the marijuana charge. Pretrial Intervention is the program when someone faces a fourth degree marijuana possession offense and Conditional Discharge is the program for a disorderly persons offense for possessing under 50 grams.
Possession of Marijuana Lawyers in Monmouth County
A possession of marijuana offense in Monmouth County certainly has the potential to be much more complicated than you might have thought and this is why you should speak to one of our lawyers before making any decisions in your case. The team at The Law Offices of Jonathan F. Marshall includes highly recognized criminal defense attorneys who a long track record of success in defending marijuana possession charges in Manalapan, Howell, Freehold, Neptune Township, Ocean Township and other municipalities. An attorney that has decades of experience handling marijuana cases is available 24/7 to assist you. Call 732-450-8300 to speak to a lawyer immediately.
Related Monmouth County Pages That May Interest You