Possession of Cocaine, Heroin, Molly, LSD & Other Drugs in Asbury Park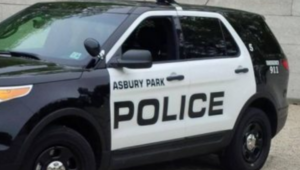 Contact Our Asbury Park Office For A Free Consultation With Our Highly Skilled Lawyers
Asbury Park is one of the busiest municipalities in Monmouth County for drug possession charges. Hundreds of individuals are arrested annually for possession of heroin, cocaine, MDMA (a.k.a. Molly/Ecstasy) and other forms of controlled dangerous substance ("CDS"). There are also slews of cases for marijuana possession in Asbury Park filed every year. If you were arrested for possessing a drug/CDS, the attorneys at The Law Offices of Jonathan F. Marshall have the qualities you need to protect your future. Our defense firm is the largest in the county, is comprised of eight criminal lawyers, most of whom are former prosecutors, and has been successfully representing defendants charged with drug possession just like you for two decades in Asbury Park and elsewhere in New Jersey. To obtain a complementary consultation with an attorney on our staff, you may contact us online or call us at 732-449-2292. A lawyer is available 24/7 to provide the knowledgeable guidance you need.
CDS Possession in the City of Asbury Park NJ
N.J.S.A. 2C:35-10 makes it illegal to possess any type of CDS without a valid prescription in Asbury Park NJ. The severity of the offense hinges on the type of drug possessed and whether it was for purposes of distribution (i.e. possession with intent to distribute). Possession can be constructive or actual. Actual possession exists when you have physical possession of the substance. Constructive possession occurs when, while not physically on your person, you are aware of the existence of the drug and have the ability and intention to exercise control over it.
It is a third degree crime to possess Schedule I, II, III or IV drugs like cocaine, heroin and MDMA, methamphetamine or LSD. It is also a fourth degree crime to be in possession of at least five dosage units of a prescription drugs like Oxycodone, Hydrocodone, Suboxone or Xanax under N.J.S.A. 2C:35-10.5. It is a disorderly persons offense where the dosage units of Vicodin, Valium, Percocet or another prescription legend drugs is four or fewer. Possessing a Schedule V CDS illegally is a fourth degree crime. The same is true if the drug is in excess of 50 grams of marijuana.
The maximum penalties for a third degree drug possession charge include a $35,000 fine and 5 years in prison. A fourth degree conviction for possession of over 50 grams of marijuana carries up to 18 months in jail and a fine of up to $25,000. A fourth degree crime for possession of a Schedule V CDS results in a fine of up to $15,000 and the maximum fine is $10,000 when someone possesses a prescription legend drug. A drug possession offense for possessing drugs (e.g. 50 grams or less of marijuana or 4 or fewer dosage units of a prescription drug) carries up to 6 months in jail and a fine of up to $1,000. A driver's license suspension of six to twenty-four months must also be imposed at sentencing, along with imposition of a $1,000 Drug Enforcement penalty. If the possession occurred in a school zone in Asbury Park, you are also subject to at least one-hundred hours of community service.
Asbury Park CDS Possession Lawyer
The police in Asbury Park are aggressive in apprehending those who illegally possess CDS in the city. Whether it is prescription medication or street drugs like cocaine, MDMA/Ecstasy/Molly, Mushrooms, heroin, LSD or methamphetamine, there are significant ramifications if you are convicted. This is why hiring a skilled lawyer if you arrested for possessing drugs in Asbury Park. Our attorneys have all of the tools to insure you have every opportunity to escape the potentially severe penalties under 2C:35-10. For immediate assistance with bail or any other issue, call our lawyers at 732-449-2292. Initial consultations with the lawyers at The Law Offices of Jonathan F. Marhall are free of charge.
Additional Asbury Park Drug/CDS Pages & Posts To Assist You
Asbury Park CDS Distribution Lawyer