Charged With Writing a Bad Check, Burglary, Receiving Stolen Property, Theft by Deception, Credit Card Theft or Another Theft Offense in Howell New Jersey

The Former Prosecutor of Howell Is At Our Firm & Ready to Defend Your Theft Charge
There are many types of theft or fraud related offense that can arise in Howell New Jersey. While shoplifting, burglary, theft by deception and bad checks arise most often in the township, there are many other charges of this nature that are filed by the Howell Police Department. Irrespective of the pedigree of theft violation you are facing, selecting a savvy defense lawyer is extremely important.
A conviction for theft can have a devastating impact on your future since it results in serious penalties and the collateral consequences of a criminal record for stealing. A theft crime carries with it a stigma of dishonesty and lack of trustworthiness. It is therefore not surprising that individuals charged with theft in Howell often have a slew of questions, including:
What penalties do I face if convicted?
Can the charge impact my immigration status?
How will my employer or future employers react?
Are there options for avoiding a conviction?
Is there any impact on my nursing, teaching, CPA or other professional license?
Here at The Law Offices of Jonathan F. Marshall, we offer representation from a team of eight criminal lawyers who have over a century of combined experience defending theft charges in Howell Municipal Court, as well as the Monmouth County Superior Court. Our staff includes former county and municipal prosecutors, including one attorney who has previously served in Howell. To discuss the facts of your case with one of the lawyers at the firm, contact us at 732-450-8300 for a free consultation.
Theft Charges in Howell New Jersey
The New Jersey Criminal Code sets forth a long list of theft charges that someone can be charged with in Howell or another location in the state. The most common offenses of this nature include:

Burglary
Bad Checks
Credit Card Theft
Theft by Deception
Theft of Movable Property or Unlawful Taking
Identity Theft
Theft of Services
Forgery
Robbery
Receiving Stolen Property
Money Laundering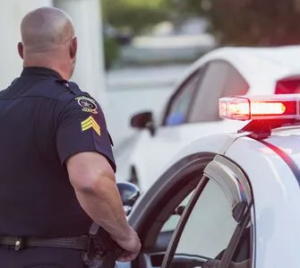 The severity of most theft charges occurring in Howell is predicated on the value of the property allegedly stolen. There are some varieties of theft that fall into a particular degree of crime based on different factors such as burglary, robbery, credit card theft and fraud and money laundering. When grading hinges on the value of property, it is a disorderly persons offense when the value is less than $200, a fourth degree crime when it is at least $200 but less than $500, a third degree crime when it is at least $500 but less than $75,000 and a second degree crime when the property has a value of $75,000 or more.
A second degree theft offense results in a fine of up to $150,000 and 5-10 years in prison. Third degree theft in Howell carries a maximum fine of $15,000 and 3-5 years in prison. The prison term is up to 18 months and the fine can reach $10,000 for a Howell theft that is a fourth degree crime. A disorderly persons offense, which is the only variety that falls under the jurisdiction of the Howell Municipal Court, triggers a potential fine of $1,000 and up to 6 months in the county jail.
Our Lawyers Can Help You Avoid A Conviction For a Howell Theft Offense
If you have any liability or responsibility for the offense, we will take a multi-stage approach by first attempting to contact the prosecutors or the complainant, in a case that has not yet been filed, and try to resolve the matter informally and without criminal prosecution, usually involving the payment of restitution.
If a criminal case has been filed and it's a felony, we will attempt to get the charge downgraded to a misdemeanor, thereby avoiding a felony conviction for you. If a misdemeanor complaint has been filed against you, we will attempt to resolve the matter by of what is referred to as a civil compromise, whereby payment of restitution occurs and the case is ultimately dismissed.
Finally, we are often able to negotiate either a deferred judgment which does not involve a conviction or a diversion plan whereby payment of restitution, community service, and good behavior will ultimately result in the dismissal of your case.
Theft Defense Lawyer in Howell New Jersey
If you or a loved one has been charged with a theft crime in Howell, you will need the assistance of a theft defense lawyer who has an in-depth knowledge of New Jersey criminal law and the expertise to minimize both the criminal penalties you will face and the collateral consequence that a charge can have on the rest of your life. Our team of former prosecutors and highly accomplished attorneys will full analyze the facts and circumstance of your case and draft a plan to ensure that the very best result is achieved. You are encourages to contact The Law Offices of Jonathan F. Marshall at 732-450-8300 for immediate assistance from an attorney with the tools to fully protect you. Lawyers are available around the clock and initial consultations are free.
Additional Howell Legal Resource Pages & Posts
Howell NJ Juvenile Lawyers