Charged With Shoplifting in Howell New Jersey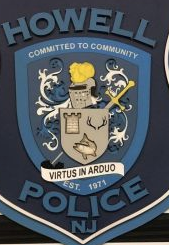 Call Our Office To Speak To The Former Prosecutor Of Howell
One of the busiest venues in Monmouth County for shoplifting charges is Howell New Jersey. Beyond being the largest and second most populated municipality in the county, the township is the home of major retailers like Kohl's, Target, Walmart, T.J. Maxx and Best Buy. The combination of these circumstances translate into many Howell shoplifting offenses annually.
It is in your best interests to retain an experienced lawyer if you have been charged with shoplifting in Howell. A conviction results in a criminal record for theft that can effect your ability to obtain employment, secure a professional license or maintain your immigration status. An attorney skilled in defending Howell shoplifting charges can provide considerable benefit in avoiding penalties and collateral consequences.
As you probably also know, retailers are much more keen in loss prevention. They have surveillance cameras and under cover officers to aggressively combat shoplifting. Willingness to amend or dismiss a shoplifting charge has declined thereby making it especially important be represented by accomplished attorneys.
If you have been arrested for shoplifting in Howell, The Law Offices of Jonathan F. Marshall is fully equipped to ensure that you have the opportunity to escape a conviction that you need. Our eight criminal defense lawyers include the former Howell prosecutor and a team that has handled hundreds of shoplifting cases in Howell Municipal Court and the Monmouth County Superior Court. Call us at 732-450-8300 to speak to a lawyer immediately in a free consultation.
Howell NJ Shoplifting Offense
Taking items from a store without paying for them is the most obvious form of shoplifting under N.J.S.A. 2C:20-11. There are, however, other ways that an individual can commit a Howell NJ shoplifting offense, including:
Changing price tags to purchase items for less than the full retail value
Under-ringing, which is when the cashier surreptitiously charges a customer for less than the full retail value of the items
Concealing merchandise in order to leave without paying for it
Transferring merchandise into a different container in order to pay less for it
Taking shopping carts from a retail establishment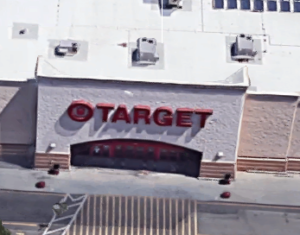 When someone engages in conduct that violates 2C:20-11, it can result in a disorderly persons offense, fourth degree crime, third degree crime or second degree crime. A disorderly persons offense arises when the merchandise allegedly stolen has a value of under $200. This variety of shoplifting is handled in Howell Township Municipal Court, 300 Old Tavern Rd, Howell, NJ 07731. A conviction for a disorderly persons offense carries with it up to six months in the county jail and a fine of up to $1,000.
If the value of the goods in question is over $200, the shoplifting charge will be graded as an indictable offense (a felony) and can only be handled in the Monmouth County Superior Court. The varying degree of indictable offenses for shoplifting and their related penalties are as follows:
Theft of goods valued at anywhere between $200 and $500 is a fourth degree crime that carries up to 18 months in a state prison and a fine of up to $10,000.
If the value of the goods in question is anywhere between $500 and $75,000, the shoplifting charge will be graded as a third degree crime that can result in 3-5 years in prison and a fine of up to $15,000.
The highest grade of shoplifting is a second degree crime and applies where the value of the goods is over $75000. A conviction results in 5-10 years in prison and a fine of up to $150,000.
Furthermore, a third conviction for shoplifting results in a mandatory jail sentence.
New Jersey Shoplifting Defense Attorneys
A shoplifting charge is no joking matter. It is considered a crime of moral turpitude that can be very detrimental to your future. What's more, if you are in the United States on a green card or visa, a shoplifting conviction can cause you problems with immigration. The shoplifting defense attorneys at The Law Offices of Jonathan F. Marshall represent people charged with shoplifting and other types of theft crimes in Howell, New Jersey and throughout the area. Call us at (732) 450-8300 or send us a message to speak to one of our experienced shoplifting defense attorneys.
Related Howell Pages & Posts To Assist You
Resisting Arrest Lawyers in Howell New Jersey