Our Freehold Criminal Defense Firm Has What You Need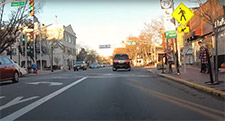 When you are arrested in Freehold or are facing an indictable crime at the county courthouse in Freehold, you need the assistance of a law firm whose qualifications are truly exceptional. Our team of criminal defense attorneys clearly fit this bill given the fact that we have:
Over 200 years of combined experience defending criminal charges at the Monmouth County Superior Court in Freehold New Jersey
The largest defense firm in the region with ten (10) lawyers whose practices are dedicated exclusively to defending the accused
Former Monmouth County Prosecutors who have served as Director of Major Crimes, Special Operations, Domestic Violence and even the entire Trial Division
Certified Criminal Trial Attorneys on staff
A long list of trials successfully completed on behalf of clients charged with drug distribution, sex assault, robbery, aggravated assault, firearm possession, and other serious offenses
As former criminal prosecutors and public defenders, we know the legal system and personnel in Freehold inside and out. This can prove to be an invaluable asset when combined with our skill in identifying and persuasively presenting potential defenses to a criminal charge. You can also count on our Freehold criminal defense lawyers to utilize all of their resources to aggressively pursue the very best outcome in your case.
Talented Criminal Lawyers In Our Freehold Office Are Ready To Help You
If you or someone you love is facing a criminal charge in Freehold, you need an experienced defense team that knows the terrain intimately and, more importantly, has the experience and tools to fully protect you. A conviction, even on a relatively minor charge, can have major consequences on your life and negatively impact your future.
It is therefore wise to navigate the court system in Freehold with a seasoned criminal defense lawyer at your side. You better believe the prosecution will do everything possible to get a conviction and maximum sentence. You need a Freehold criminal lawyer who is skilled and will fight fiercely for you. This is exactly what the Freehold criminal attorneys on our staff bring to the table. Call us at 732-462-1197 for an immediate free consultation anytime 24/7.