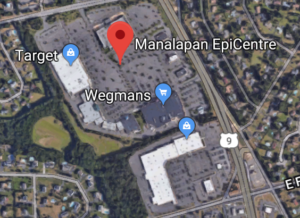 A Former Prosecutor At Our Firm Is Ready To Discuss Your Manalapan Shoplifting Charge Now
Our criminal lawyers know just how much turmoil a shoplifting charge in Manalapan can create. Whether its the result of an arrest at Target, Best Buy, Walgreens, Marshalls or another store, a N.J.S.A. 2C:20-11 offense has the potential to be life altering. Hiring the best attorney you can find is important if you want to escape serious penalties and collateral consequences that are potentially devastating (e.g. record for stealing). The attorneys at the Law Offices of Jonathan F. Marshall are highly equipped to achieve the goal of a dismissal of your Manalapan shoplifting offense. Our team achieves this objective on behalf of a significant percentage of clients utilizing our 100 plus years of experience defending shoplifting and other theft charges throughout Monmouth County. Contact our Freehold Office at 732-462-1197 to speak to a lawyer in a free consultation at your convenience.
Charged With Shoplifting in Manalapan New Jersey
It seems logical to assume that you or a loved one has been charged with shoplifting in Manalapan given your presence on this page. The most important fact that we can tell you is that you cannot secure a dismissal or downgrade of your shoplifting offense through "plea bargaining". What we mean is that the charge cannot be reduced as purely a matter of discretion of the prosecutor of Manalapan Municipal Court or even a prosecutor at the Monmouth County Superior Court. There must be a legitimate basis for amending the offense or directives of the attorney general are violated. This makes hiring a skilled attorney particularly important when you are facing a retail theft offense arising in Manalapan Township.
Which Court Will Preside Over My Shoplifting Charge in Manalapan?
If you have been charged with a disorderly persons offense for shoplifting (i.e. theft of merchandise with a value of $200 or less), your charge will be heard in Manalapan Municipal Court. The offense must be sent to the Monmouth County Superior Court in Freehold for resolution if it involves a fourth degree crime (i.e. $200 – $499), third degree crime (i.e. $500-$74,999) or second degree crime (i.e. $75,000 or more).
What Are The Penalties If I Am Convicted Of Shoplifting?
You face a fine of up to $1,000, a six month jail term, probation, community service and other ramifications for a Manalapan disorderly persons offense for shoplifting. The potential penalties increase for a fourth degree shoplifting with up to 18 months in state prison and a $10,000 fine. Third degree shoplifting results in up to 5 years in prison and a $15,000.
Are There Collateral Consequences To A Conviction That I Should Know?
Yes. A conviction can impact your immigration status, professional license, teacher certificate and in other ways. This is one reason why you absolutely need to speak to an attorney before you enter a plea.
Can I Avoid Prosecution Of My Manalapan Shoplifting Offense?
The conditional dismissal program allows you to avoid prosecution for a disorderly persons offense if you are a first time offender who has never been granted a diversion. Pretrial intervention is a similar program that applies to indictable shoplifting charges.
Contact Our Firm To Speak to A Highly Skilled Shoplifting Defense Lawyer in Manalapan
There shouldn't be a moment of hesitation in your decision to speak to a lawyer if you have been charged with shoplifting in Manalapan or anywhere else. The consequences of a guilty finding are potentially catastrophic so speaking to attorneys who are knowledgeable in defending 2C:20-11 charges is pivotal to your protecting your future. One of the lawyers at our firm is prepared to provide a free consultation any time of day or night. To speak to an attorney immediately, call 877-450-8301.
Related Resource Pages & Posts