Simple Assault Charge in Red Bank New Jersey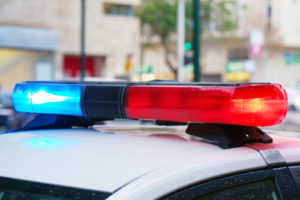 Red Bank has many bars and restaurants where alcohol is served and this leads to a higher number of simple assault offenses than most municipalities in Monmouth County. There are also Red Bank domestic violence related N.J.S.A. 2C:12-1 charges that further add to the total. If you were charged with this violation, our attorneys have the skills you need. Here at The Law Offices of Jonathan F. Marshall, our defense team is one of the most experienced you can find with over 100 years defending cases like yours in this borough. To speak to a lawyer in our Red Bank Office, call 732-450-8300. Initial consultations are free of charge and an attorney is available 24/7 to speak to you.
Red Bank Municipal Court Simple Assault Offense
The Red Bank Municipal Court possesses jurisdiction to decide a disorderly persons offenses. Simple assault falls within this grade. More serious criminal offenses involving indictable crimes of the first, second, third or fourth degree can only be dealt with by the Monmouth Superior Court. If you have been charged with a violation of this severity, your only contact with the municipal court will be your initial arraignment with all further proceedings being in Freehold. This would be the case if your arrest also involved a terroristic threat or aggravated assault offense. For those who are not dealing with such an issue, the following information regarding a simple assault offense in Red Bank Municipal Court is helpful.
The municipal court in Red Bank is located at 90 Monmouth Street, Red Bank, New Jersey. Court sessions are conducted every Thursday at 8:30 a.m. The office is open weekdays from 8 a.m. to p.m. with Cathleen Gerber, Court Administrator, overseeing its operation. The staff can be reached by telephone at 732-530-2716. The longtime judge who will decide your simple assault case is Honorable William Himelman. James Nelson Butler, Esq., is the prosecutor. While your simple assault will be heard in municipal court, it can nonetheless result in significant penalties. This is the situation if you have no prior record and this is your first offense. Upon conviction you will face fines and other financial assessments that can exceed $1,000, have a criminal record, may be placed on probation and even sent to jail for up to six months.
Red Bank NJ Simple Assault Defense Lawyers
Our firm has been defending cases like yours in Red Bank for decades. As defense lawyers that can routinely be found in the court, we are well acquainted with its personnel and practices. We are confident that a Red Bank Criminal attorney on our team can successfully defend your simple assault. To speak to simple assault lawyer 24/7, call our office at 732-450-8300.
Related Red Bank Resources: