Charged With Distribution of CDS Such as Heroin, Xanax, Cocaine, Marijuana, LSD, Ecstasy or Another Drug in Freehold New Jersey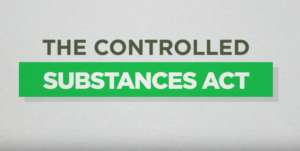 A Former Prosecutor At Our Monmouth County Defense Firm Is Ready To Discuss Your Possession With Intent To Distribute Offense
One of the more serious yet common felony criminal offenses in Freehold is distribution of CDS. This charge arises whenever someone is arrested for selling, distributing or possession with intent to distribute drugs like cocaine, marijuana, Xanax, heroin, LSD or ecstasy. If you have been charged with drug distribution and are facing a first degree, second degree, third degree or fourth degree crime in Freehold New Jersey, it is crucial that you enlist the services of skilled lawyers to defend your charge.
Here at The Law Offices of Jonathan F. Marshall, we employ eight attorneys that have been defending clients against cds distribution and possession with intent to distribute cases for more than a century. Most of the lawyers on the defense team are also former prosecutors. We are extremely confident that we can help you just like the long list we have secured acquittals and downgrades over the last several decades.
An attorney at our firm is available around the clock to provide the sound guidance you absolutely need to reach the best possible outcome in your Freehold NJ cds distribution case. Call our Freehold Office at 732-462-1197 to speak to a lawyer now.
Freehold Drug Distribution Offense
The primary law governing a drug distribution offense in the state is N.J.S.A. 2C:35-5. The overwhelming likelihood is that you are facing an offense under this statute whether your charge involves heroin, LSD, cocaine, marijuana, MDMA or most schedule I, II, III, IV or V cds. Prescription legend drugs such as Xanax, Suboxone, Valium, Oxycodone, Hydrocodone, Vicodin, Methadone and the like are covered by N.J.S.A. 2C:35-10.5. You should also know that all cases involving allegations of selling or possessing cds with intent to distribute are indictable (e.g. first through fourth degree crime) and must to litigated at the Monmouth County Superior Court in Freehold New Jersey.
Penalties for Distribution of Drug/CDS If Conviction in Freehold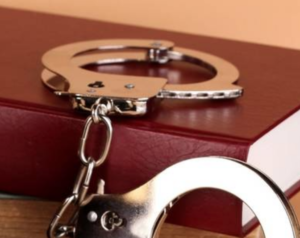 The most serious form of distribution someone can face in Freehold is one that is a first degree crime. This applies where someone distributes or possesses (with intent) at least five ounces of heroin, mdma (e.g. ecstasy or molly), methamphetamine or cocaine, 25 pounds or more of marijuana or 100 milligrams or more of LSD. You can be sentenced to up to 20 years in prison and fined up to $500,000 upon conviction for first degree drug distribution.
A second degree crime for distributing CDS arises where the case involves at least one-half ounce but less than 5 ounces of cocaine, heroin, mdma or methamphetamine, at least 5 pounds but less than 25 pounds of marijuana, less than 100 milligrams of LSD or at least 100 dosage units of a prescription legend such as Vicodin, Adderall, Oxycontin, Roxycontin, Valium or Xanax. The maximum fine for second degree distribution is $150,000 ($300,000 for prescription drugs) and the prison sentence is 5-10 years.
Distributing or selling drugs results in a third degree crime where it involves less than one-half ounce of heroin, mdma, cocaine, methamphetamine, at least an ounce but less than 5 ounces of marijuana or at least 5 but less than 100 dosage units of a prescription drug. The penalties for third degree cds distribution include a fine of up to $75,000 ($25,000 for marijuana and $200,000 for prescription drugs) and 3-5 years in prison.
Distribution or possession with intent to distribute less than one ounce of marijuana, less than 5 grams of hashish, any schedule V CDS or less than 5 doses of a prescription legend drug is a fourth degree crime. The period of incarceration for fourth degree distribution is up to 18 months and the fine is $10,000 ($25,000 for schedule V drugs).
Enhanced Consequences for Distributing Drugs in a School Zone or Public Park Zone. If you have been charged with violating either N.J.S.A. 2C:35-7 ("Distribution in a School Zone") or N.J.S.A. 2C:35-7.1 ("Distribution in a Public Park or Housing Project"), you face enhanced penalties. A school zone violation arises when someone manufacturers, distributes or possesses CDS with intent within 1,000 feet of school property. When this conduct occurs within 500 feet of a public park or housing project, a violation under 2C:35-7.1 is triggered.
Diversion of a Freehold NJ Possession With Intent Offense. One option for avoiding a conviction and related penalties for distributing or possessing drugs with intent to distribute drugs is to secure admission into either Pretrial Intervention or Drug Court.
Potential Defenses to Your Freehold Distribution Charge. There are a wide range of defenses to a distribution indictment or complaint. The state must prove that you engaged in a distribution or possession with intent to distribute and that your conduct was intentional. Our attorneys may be able to challenge the case on either of the bases. It is also possible for our lawyers to attack the search or seizure that led to your arrest. Perhaps probable cause was lacking to support a warrantless search or even a search warrant that was issued. Another common basis for avoiding a conviction that the attorneys at our firm utilize is violation of your Miranda Rights.
Freehold NJ Drug Distribution Defense Attorney
The time to consult with a defense attorney is now if your have been charged with distribution of cocaine, ecstasy, lsd or another drug in Freehold NJ. You honestly have no room to delay in retaining a skilled lawyer as the Monmouth County Prosecutor's Office will be pushing the case to Grand Jury quickly. The lawyers at our firm, The Law Offices of Jonathan F. Marshall are ready to take your call immediately and advise you as to you best options for reducing or even eliminated the charge. To speak to one of these attorney now, call 732-462-1197.
Related Drug & CDS Pages To Assist You