Charged With Distributing or Possession With Intent to Distribute Cocaine, Heroin, Xanax, LSD, Marijuana or Another Drug in Middletown New Jersey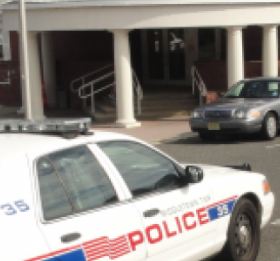 Former Prosecutors At The Marshall Firm Are Ready To Discuss Your Eluding Offense By Contacting Our Middletown Office
A Middletown criminal charge that can be especially serious is distribution of a controlled dangerous substance ("CDS"). Whether the CDS is a heroin, LSD, cocaine, MDMA (e.g. Molly or Ecstasy) marijuana or a prescription medication like Xanax, a conviction for selling, distributing or possession with intent to distribute is a felony that can results in years in prison. Hiring a lawyer that is adapt in the defense of CDS distribution charges can provide you with the opportunity needed to avert an unfavorable outcome. This is precisely what the attorneys at The Law Offices of Jonathan F. Marshall can afford you. We are former prosecutors and skilled criminal defense lawyers that have been serving Middletown and the rest of the municipalities in Monmouth County for more than a century combined. To speak to an attorney with extensive experience handling first degree, second degree, third degree and fourth degree crimes for distributing drugs in towns like Middletown at the Monmouth County Superior Court, contact our office at 732-615-0039.
Middletown Drug Distribution Offense
An arrest for drug distribution in Middletown results in an indictable crime that falls outside the jurisdiction of its municipal court. This is the case whether the allegations involve a limited amount of marijuana or a kilo of heroin. Under N.J.S.A. 2C:35-5, the degree of offense is predicated on the quantity of CDS being sold or possessed with the intention of distributing. The table below outlines the grading and penalties if you are convicted of distribution of CDS/drugs in Middletown or another municipality in the state.
Grade of Offense
Quantity
Fine
Imprisonment
First Degree
-5 Ounces or More of MDMA (Molly/Ecstasy), Cocaine, Heroin or Methamphetamine
-100 Milligrams or More of LSD
-25 Pounds or More of Marijuana
$500,000 ($300,000 for Marijuana & Methamphetamine)
10-20 Years
Second Degree
-At Least One-Half Ounce but Less Than 5 Ounces of Heroin, Cocaine, MDMA or Methamphetamine
-Less Than 100 Milligrams of LSD
-100 or More Dosage Units of a Prescription Drug
-At Least 5 Pounds But Less Than 25 of Marijuana
-One Ounce or More of Another Schedule I or II CDS
$150,000 ($300,000 for Prescription Legend Drugs)
5-10 Years
Third Degree
-Less Than One-Half Ounce of Heroin, Cocaine, MDMA or Methamphetamine
-At Least 5 But Less Than 100 Dosages of a Prescription Legend Drug
-At Least an Ounce But Less Than 5 Pounds of Marijuana
-Other Schedule I, II, III or IV CDS
$75,000 ($25,000 for Marijuana & Other Schedule I, II, III & IV CDS; $200,000 for Prescription Drugs)
3-5 Years
Fourth Degree
-Less Than One Ounce of Marijuana
-4 or Fewer Dosage Units of Prescription Drugs
-Schedule V CDS
$15,000
Up to 18 Months
Enhanced Penalties School Zone & Public Park Charges
When someone distributes drugs in a school zone (i.e. within 1,000 feet of school property) or in a public park zone (i.e. within 500 feet of a public park or housing project), N.J.S.A. 2C:35-7 and 2C:35-7.1 impose enhanced penalties that apply on top of those on a 2C:35-5 charge. In other words, an individual accused of this conduct faces separate criminal charges that can significantly increase the severity of the penalties for selling drugs in Middletown.
Diversion of a Middletown Charge for Distribution or Possession With Intent to Distribute
When an individual is a first time offender facing a fourth degree or third degree crime for CDS distribution, they are eligible for Pretrial Intervention. An offense of the second degree or first degree is ineligible for this program absent prosecutor application for this relief. Successful completion of Pretrial Intervention, which is also referred to as PTI, results in a dismissal of the charge without a a conviction and avoidance of the penalties set forth under the above mentioned distribution laws.
Drug Distribution Lawyer in Middletown New Jersey
Drug distribution is a serious crime in New Jersey so it certainly is in your best interests to secure representation from a savvy lawyer if you are facing this type of offense. The team of attorneys at The Law Offices of Jonathan F. Marshall has over 100 years of collective experience, including a former Drug Task Force Director. To learn what our lawyers can do to help you avert a conviction at the Monmouth County Superior Court in Freehold, contact the Middletown criminal lawyers at The Law Offices of Jonathan F. Marshall. An attorney is ready to take your call 24/7 and initial consultation are free.
Related Middletown Pages & Posts