Freehold NJ LSD Possession & Distribution Attorneys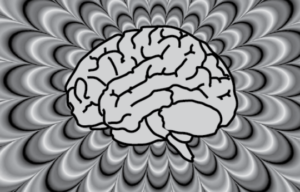 The most serious drugs are contained in Schedule I of the Controlled Substances Act and the hallucinogenic lysergic acid diethylamide ("LSD") is one of them. Not surprisingly, New Jersey law takes a hard line when it comes to those who engage in possession, use or distribution of LSD. This page of our site is intended to provide information for those charged with possession of LSD or, worse yet, arrested for distribution of LSD. There is little doubt in this regard that you need to hire an attorney who is skilled in this area as the penalties for these activities are extreme. The lawyers at The Law Offices of Jonathan F. Marshall comprise Monmouth County's largest criminal defense team, include several former prosecutors, and have over 100 years of experience between them. Call our Freehold Office at 732-462-1197 or Red Bank Office at 732-450-8300 for a free consultation.
Possession of LSD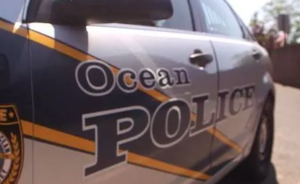 It is illegal to possess any Schedule I CDS including LSD, heroin, MDMA and other drugs. It is a third degree crime under N.J.S.A. 2C:35-10 to knowingly possess any quantity of LSD in New Jersey. A conviction for possession of LSD results in a felony record, up to 5 years in prison and a potential fine of $35,000. You will also have your driver's license suspended for a period of 6-24 months at the time of sentencing for LSD possession.
Distribution of LSD

N.J.S.A. 2C:35-5 makes it illegal to manufacture, sell, or distribute LSD. The statute also makes it a violation for someone to be in possession of LSD with the intent to engage in these activities. The penalties under 2C:35-5 vary depending on the quantity being manufactured, distributed or sold. Distribution of LSD in a quantity of 100 milligrams or more is a crime of the first degree that carries a period of imprisonment of 10-20 years and a fine of up to $500,000. In addition, a period of parole ineligibility applies in first degree distribution of LSD cases which requires a defendant to serve a mandatory minimum term of incarceration of at least one-third of the sentence imposed. Possession with intent to distribute less than 100 milligrams of LSD is a second degree crime that results in 5-10 years in prison and a fine of up to $150,000. Additional consequences are triggered if you are facing charges for distribution in a school zone or public park zone.
Maintaining or Operating a LSD Production Facility
Special rules and penalties are imposed under N.J.S.A. 2C:35-4 for those who are convicted for maintaining or operating a LSD production facility. Importantly, distribution of LSD is not a lesser included offense to this violation so that someone can potentially face sentencing on both charges if convicted. The period of incarceration for this charge is also 10-20 with the same period of parole ineligibility (i.e. mandatory minimum term) attaching as first degree LSD distribution except that the maximum fine here is enhanced $750,000.
Causing A LSD Induced Death
An extremely serious LSD offense is causing a drug induced death in violation of N.J.S.A. 2C:35-9. It is first degree crime to manufacture or distribute LSD that results in the death of another person. The penalties if you are found guilty of this offense include 10-20 years in state prison and a fine of up to $250,000. You should also know that it is not a defense to this charge that the victim contributed to his own death (e.g ingested too much).
Holmdel LSD Defense Lawyer
You might think that Monmouth County or an affluent municipality like Holmdel are immune from hallucinogenic drugs like LSD. This simply is not so, especially given the heavy partying and criminal charges at PNC Arts Center that arise every summer. Whether it is a few "hits" or a large cache, state and local police take this drug extremely serious. There are few breaks for those who distribute LSD. Indeed, even personal possession (a.k.a. simple possession) of LSD is a felony criminal offense that can only be dealt with at the Monmouth County Superior Court in Freehold. This should all serve as ample evidence to you that the serves of a knowledge lawyer is a necessity. The attorneys at our firm have decades of experience handling LSD cases in Freehold, even those arising in Holmdel Township. To secure immediate assistance from an attorney on our staff, call us anytime 24/7 at 732-462-1197 or 732-450-8300.
Related Drug Possession Pages To Assist You
CDS Distribution Lawyer in Monmouth County