Freehold Hazing Defense Lawyer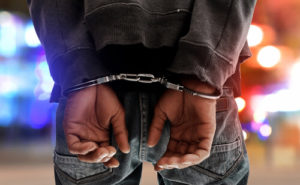 Criminal prosecution of hazing is relatively rare although it does occur and seems to be on the rise. What was once an accepted indoctrination practice on sports teams, fraternities, and other organizations is now a serious crime. The situation can get even more complicated when bias intimidation or aggravated assault charges are also filed. Most individuals interpret this offense as one involving teenagers and high school students but this certainly is not the sole segment affected. Hazing can arise in contexts far beyond the typical "initiation" and can result in as much as 18 months in prison. If you were arrested for hazing in West Long Branch, Atlantic Highlands, Oceanport, Spring Lake, Red Bank, Neptune or another Monmouth County town, you need to take immediate action to protect yourself. New Jersey Law imposes significant consequences for anyone found guilty of this charge so it is key that you retain an experienced criminal attorney. The defense lawyers at The Law Offices of Jonathan F. Marshall have over 100 years of experience between them and include former prosecutors in the county. Call our Red Bank Office or Freehold Office for immediate assist from a lawyer skilled in the defense of hazing charges.
What Does The NJ Hazing Law Say?
To convict the defendant of Hazing, the State must demonstrate that the defendant:
Knowingly or recklessly;
Organizes, promotes, facilitates, or engages;
In any conduct, other than competitive sporting events;
Which places or may place another person in danger of bodily injury; AND
It is in connection with initiation of applicants to or members of a student or fraternal organization.
Hazing becomes Aggravated Hazing when it results in serious bodily injury to another person. Serious bodily injury is "bodily injury which creates a substantial risk of death or which causes serious, permanent disfigurement, or protracted loss or impairment of any bodily member or organ." The victim is not required to suffer any actual injury in order for the defendant to be found guilty, the State is only required to prove that there was a risk of injury to another person. The Statute is not negated by the victim's consent in the conduct, meaning that a defendant can still be found guilty if the victim voluntarily participated in the incident.
What are the Penalties for Hazing and Aggravated Hazing?
If convicted of Hazing, the defendant will face up to six (6) months of incarceration, as well as, a fine up to $1,000. If convicted of Aggravated Hazing, the defendant will face up to eighteen (18) months in prison and a fine up to $10,000.
Deal, NJ Hazing Charge Attorneys
If you or someone you love is facing charges for hazing or aggravated hazing, then you should be working on finding an attorney. The attorneys here at The Law Offices of Jonathan F. Marshall have spent decades serving criminal defendants in Monmouth County, including those arrested in Deal, Englishtown, Hazlet, Fair Haven, Matawan, and Brielle. Our criminal trial team can assist you with the legal process and help combat your charges. Contact one of our Monmouth County Offices and speak with an experienced attorney.