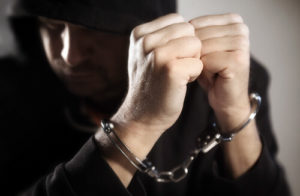 Disorderly conduct is a catch-all offense that is filed hundreds of times in the City of Long Branch. The charge can result from almost any improper behavior when it reaches the point of posing a real threat to public peace and order. Whether you were using abusive language in a public place, were intoxicated and lost control, were involved in a verbal conflict or engaged in some other incident that result in your being charged with disorderly conduct, the Long Branch prosecutor has the burden of proving you guilty beyond reasonable doubt under N.J.S.A. 39:33-2. A seasoned defense attorney is a potent weapon in making sure that you are not convicted.
Experienced Long Branch Disorderly Conduct Lawyers
The attorneys at The Law Offices of Jonathan F. Marshall are skilled Monmouth County Criminal Lawyers that possess many qualities to assist you in defending a Long Branch disorderly conduct offense. Our staff includes former prosecutors in over twenty (20) municipalities and a team attorneys with over a century of combined practice experience. We have successfully defended many charges in Long Branch Municipal Court over the years. To speak to an attorney about a disorderly conduct charge in Long Branch, call our Office in Red Bank at 732-450-8300.
Disorderly Conduct Offense in Long Branch New Jersey
N.J.S.A. 2C:33-2 outlines two categories of behavior that can result in an offense for disorderly conduct in Long Branch New Jersey. The first variety is use of offensive language in a public place, that is, a location where it is likely to be overheard by other persons. Words are offensive in violation of this law where they are uttered with the purpose or in reckless disregard of the sensibilities of others and are unreasonably loud and offensively coarse or abusive language. The second type of disorderly conduct is that which constitutes improper behavior under 2C:33-2. Behavior constitutes a violation where it either: (1) constitutes fighting or threatening, or is violent or tumultuous behavior; or (2) creates a hazardous or physically dangerous condition by any act which serves no legitimate purpose.
Disorderly conduct is a disorderly persons that carries penalties can impact your life if you are convicted. You will face a fine of up to $1,000 and an assortment of court assessments. There is also the possibility of a sentence in Long Branch of up to six months in the Monmouth County Jail. The collateral damage can likewise be significant as you will have a record if you are found guilty. This means that every employer, licensing board or other entity that has occasion to perform a criminal background check will see that you committed this offense.
Disorderly Conduct Lawyer in Long Branch
If you were arrested for disorderly conduct, our lawyers have the skills to succeed on your behalf in Long Branch. We have over a century of collective experience fighting this and other charges in the city municipal court of Long Branch. There is no doubt that a lawyer at The Law Offices of Jonathan F. Marshall possesses the qualifications necessary to defend you successfully in this jurisdiction. To take advantage of a free initial consultation with an attorney on our team, call 732-450-8300.
Additional Long Branch Resources To Assist You
Long Branch Resisting Arrest Defense Attorney