Our Former Prosecutors Are Ready To Discuss Your Obstructing Charge in Asbury Park New Jersey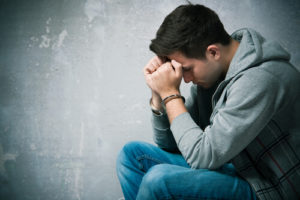 A charge for obstructing the administration of law or justice can arise under many scenarios in Asbury Park. While the classic setting for this offense is providing false information such as a fake name to police, there are an array of circumstances in which someone can be charged with obstruction. The important thing for someone facing an Asbury Park obstructing the administration of law is for them to retain a knowledgeable attorney to represent them in Asbury Municipal Court or at the Monmouth County Superior Court.
Attorneys on the defense team of The Law Offices of Jonathan F. Marshall have the skills needed to competently represent you. We are former prosecutors and eight criminal lawyers that have well over 100 years of experience defending Asbury Park criminal charges like obstructing, resisting arrest or disorderly conduct. If you are facing a disorderly persons offense or fourth degree crime for obstruction, contact our Asbury Park Office. Call 732-481-2303 anytime of day or night to speak to seasoned defense attorney.
Asbury Park NJ Obstructing the Administration of Law Offense
The starting point in educating yourself about the offense of obstructing the administration of law is to review the literal language of this law. N.J.S.A. 2C:29-1 provides that:
"a. A person commits an offense if he purposely obstructs, impairs or perverts the administration of law or other governmental function or prevents or attempts to prevent a public servant from lawfully performing an official function by means of flight, intimidation, force, violence, or physical interference or obstacle, or by means of any independently unlawful act. This section does not apply to failure to perform a legal duty other than an official duty, or any other means of avoiding compliance with law without affirmative interference with governmental functions. b. An offense under this section is a crime of the fourth degree if the actor obstructs the detection or investigation of a crime or the prosecution of a person for a crime, otherwise it is a disorderly persons offense."
Understanding Your Charge of Obstructing in Asbury Park
As you may have noted, the New Jersey Obstructing Law is drafted rather broadly to target any conduct the is intended to interfere, obstruct, prevent or frustrate functions of the government – especially the police in a municipality like Asbury Park. An individual can be charged under 2C:29-1 for not only obstructing, impairing or perverting the administration of law or orderly function of government but also behavior to prevent a public servant from performing his or her duties.
The language of this law translates into three distinct elements that must be proven by the prosecutor in order to convict someone of obstruction. The first thing that must be established beyond reasonable doubt is that the actor obstructed, impaired or perverted the administration of law or governmental function or prevented a police officer or other public official from performing an official function. The second requirement is that the accused acted with the intent to obstruct or prevent the government or one of its servants. Third, the state must prove that the defendant engaged in intimidation, force, violence, physical interference or another unlawful act.
You should also know that under State v. Crawley, it is no defense to a charge of obstructing that the conduct of police was unconstitutional. On the hand, there is no obligation pursuant to State v. Camillo to supply information to police at risk of an obstruction offense.
The penalties for obstructing/obstruction are predicated on the degree of 2C:29-1 offense that has been charged. A fourth degree crime for obstructing the administration of law carries penalties that include a fine of up to $10,000 and up to 18 months in prison. A disorderly persons offense for obstructing in Asbury Park results in a fine of up to $1,000 and the possibility of up to 6 months in the Monmouth County Jail.
Obstruction Charge Defense Lawyers in Asbury Park
An obstruction charge in Asbury Park clearly has the potential to cause significant complications in your life. You can be left with a criminal record, fines and even incarceration if you do not hire the best attorney you can identify. The defense lawyers at our criminal firm, The Law Offices of Jonathan F. Marshall have impressive credentials to ensure you reach the most favorable outcome possible. To discuss what a lawyer on our staff can do to achieve a dismissal, contact us for a free consultation. Attorneys are available any time of day or night at 732-481-2303 to answer your questions and address your concerns.
Additional Asbury Park Resource Pages & Posts To Assist You