Charged With Resisting Arrest in Asbury Park New Jersey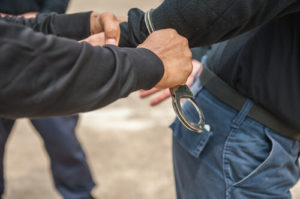 Contact The Former Prosecutors in Our Asbury Park Office For Immediate Assistance
An offense that is all too common when someone has an encounter with the Asbury Park Police is a resisting arrest charge. It honestly does not take very much in the experience of our attorneys for an arrest to turn into a disorderly persons offense, fourth degree crime or third degree crime under N.J.S.A. 2C:29-2. If you were charged with resisting arrest, disorderly conduct, obstructing the administration of law or similar offense in Asbury Park New Jersey, you should strongly consider hiring a lawyer immediately. A conviction for an Asbury Park resisting arrest results in a criminal record and numerous penalties, including the potential for incarceration. This is why selecting the best attorney to handle your offense is so crucial to your future.
The lawyers at our firm, The Law Offices of Jonathan F. Marshall have the qualities you need with a team of former prosecutors who have been practicing in Asbury Municipal Court and at the Monmouth County Superior Court in Freehold for over a 100 years. When it comes to defending charges of resisting arrest, simple assault, disorderly conduct, aggravated assault and other offenses in Asbury Park, we know what it takes to fully protect our clients. To speak to a lawyer with the skill to help you, contact our Asbury Park Office at (732) 481-2303.
Asbury Park Disorderly Persons Offense for Resisting Arrest
Resisting arrest typically results in a disorderly persons offense under N.J.S.A. 2C:29-2a. An individual is exposed to this violation if he/she "purposely prevents or attempts to prevent a law enforcement officer from effecting an arrest." The penalties for an Asbury Park resisting arrest charge include a fine of as much as $1,000 and up to 6 months in the Monmouth County Jail. You can also face probation, community service, mandatory counseling and even a driver's license suspension.
Fourth Degree Crime for Resisting Arrest in Asbury Park
Resisting arrest is a fourth degree crime in Asbury Park when the accused engages in flight to purposely prevent or attempt to prevent the Asbury Park police from making an arrest. Fourth degree resisting arrest carries penalties such as a fine of up to $10,000 and up to 18 months in prison.
Third Degree Crime for Resisting Arrest in Asbury Park
An individual is exposed to a third degree crime for resisting arrest in Asbury Park if they:
Uses or threaten physical force or violence against a police officer; or
Create a substantial risk of causing physical injury to a public servant.
Third degree resisting arrest is the most serious variety of 2C:29-2 offense. You may be sentenced to 3-5 years in prison and fined up to $15,000 for a third degree crime
Diversion of an Asbury Park Resisting Arrest Charge. You can avoid prosecution for a disorderly persons offense for resisting arrest through Conditional Dismissal and a fourth degree or third degree crime via Pretrial Intervention. Both programs are reserved to first time offenders and require completion of a period of probation – typically one year.
Resisting Arrest Attorney in Asbury Park
The ramifications of a resisting arrest offense in Asbury Park can obviously be significant. Selecting an attorney who has the tools to mount a potent defense is precisely what you need if you had the misfortune of being charged under 2C:29-2a. The lawyers on the staff of our Asbury Park Criminal Firm have exactly what you need in this regard. The list of clients that our attorneys have assisted in avoiding a conviction for resisting arrest spans decades and there is no reason to believe that we cannot secure the same result for you. Call (732) 481-2303 for a free consultation with a lawyer on our team now.
Related Asbury Park Pages & Posts