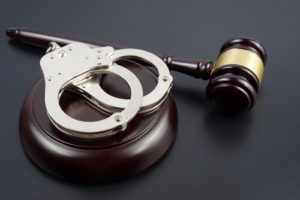 Our Former Prosecutors Are Ready To Help You Defend Your Monmouth County Obstructing Offense
You might not know it but obstructing the administration of law is not unusual in Monmouth County and even comes up in small towns like Sea Girt, Belmar, Lake Como and Manasquan. Whether it was in an effort to flee police outside the Parker House, providing false information at Bar Anticipation or an attempt to thwart a police investigation near the Osprey, you can face serious consequences if you are unsuccessful in defending this charge. Obstructing, impairing or perverting the administration of government functions in Asbury Park or another municipality can not only result in a criminal conviction and record but can also carry up to 18 months in prison under certain circumstances (i.e. when it heard in Freehold as a fourth degree crime). The attorneys at our firm are victorious in avoiding a conviction in most obstruction offense cases. This rate of success stems from many considerations including our familiarity with the courts in Freehold, Asbury Park, Belmar, Holmdel, Lake Como and other towns, as well as our vast experience in defending this criminal charge. Former prosecutors from Monmouth County NJ are available now to assist you in our Red Bank Office, Belmar Office, and Freehold Office.
Our accomplished criminal lawyers can help you defend an obstructing the administration of law offense anywhere in Monmouth County, including in:
Manasquan Obstruction Offense Lawyer
Obstructing Attorney in Wall, New Jersey
Middletown, New Jersey Obstructing Defense Lawyer
Sea Bright Obstructing the Administration of Law Attorneys
Long Branch Obstruction Defense Attorney
Charged With Obstructing Justice in Wall NJ
The charge of obstructing the administration of law or justice is set forth at N.J.S.A. 2C:29-1. An individual commits this offense when he or she purposely: (1) obstructs, impairs or perverts the administration of law or other governmental function; (2) prevents or attempts to prevent a public servant from lawfully performing an official function by means of flight, intimidation, force, violence, or physical interference or obstacle; or (3) by means of any independently unlawful act. The first thing you should have noted from this language is that you only can violate 2C:29-1 if you had the purpose to cause (1), (2) or (3) when you engaged in your conduct.
The following is other important dynamics of this law that you should be aware of:
Flight To Avoid Arrest. The largest number of charges under this law involving individuals attempting to run away from police. Flight to avoid an arrest, investigatory stop or interrogation is a violation of this law.
Refusing To Answer Questions. Failure or refusal to answer questions of police is not obstruction.
Affirmative Obstruction Is Required. In order for this offense to arise, there must be an affirmative act to prevent or obstruct. Police often appear at a hotel room, apartment or house to investigate or serve an official document. Refusing to open the door is not obstruction because there is no affirmative conduct to obstruct. The same holds true for failure to obey a directive from a probation or parole office as it does not involve creation of an obstacle. Conversely, when someone attempts to prevent a pat down by police through physical efforts, that is obstructing.
Element of Violation. There are three (3) elements that the prosecutor must prove in an obstruction case. First, it must be established that the accused obstructed, impaired or perverted the administration of law or governmental function or attempted/prevented a public servant from performing an official function. Second, the purpose of the accused must have been to obstruct or prevent. Third, it must be proven that the accused employed intimidation, force, violence, physical interference or other unlawful act.
Grading of Offense. Obstructing is a fourth degree crime if the conduct was intended to prevent detection or investigation of a crime or prosecution of a person for a crime (e.g. indictable offense of the first, second, third or fourth degree). In all other cases, obstruction is a disorderly persons offense.
Penalties for Obstructing. A disorderly persons offense for obstructing in Belmar, Lake Como, Asbury Park, Manasquan, Sea Girt or elsewhere in Monmouth County is a charge that is heard in municipal court. You face a fine of up to $1,000, up to 6 months in jail, probation, restitution, community service and/or a driver's license suspension if you are convicted. A fourth degree crime for obstruction falls under the jurisdiction of the Monmouth County Superior Court in Freehold and carries up to 18 months in prison and a fine of up to $10,000.
Diversion Programs To Avoid Prosecution. A first time offender facing a disorderly persons offense for obstruction can have his/her case diverted if they gain admission into the conditional dismissal program. A similar program known as pretrial intervention applies to a fourth degree obstructing the administration of law offense. An individual must typically perform one year of probation as a condition to successful completion of either program.
Expungement of a Conviction for Obstructing the Administration of Law. An individual can apply for removal of an obstructing conviction from his or her record through the process known as expungement. The waiting period for expunging or sealing a record is at least five years from the date of conviction, payment of all fines and completion of any supervision.
Aberdeen NJ Obstructing Attorneys
As you might already know, police in Monmouth County have a tendency to jump the gun and issue an obstructing the administration of law and justice charge without proper basis. It clearly is not a violation of N.J.S.A. 2C:29-1 to voice disagreement or to refuse to provide information. So if you were arrested or are facing a charge for obstruction in Bradley Beach, Highlands, Keansburg, Middletown, Wall or Colts Neck, call our lawyers for the guidance you need. One of the obstructing attorneys at our firm will go over your options and plot a course to successfully defend you offense. An attorney is available immediately to assist you. Contact our office in Holmdel, Tinton Falls, Belmar, Red Bank, Asbury Park, Freehold or Wall Township for immediate assistance from a skilled lawyer.
Key Court Decisions To Consider