Former Holmdel Prosecutors At Our Firm Are Ready To Defend Your Obstruction Charge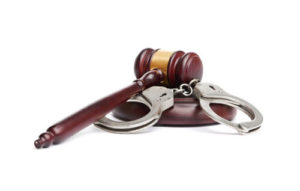 An offense that police like to issue is Obstructing the Administration of Justice under N.J.S.A. 2C:29-1. This charge can arise in any number of instances but it most commonly arises when someone tries to flee/run from police or destroy drugs upon approach by a Holmdel police officer or a NJ State Trooper working at PNC Bank Art Center or on the Garden State Parkway. If you have been accused of trying to obstruct a police officer from making an arrest or discovering incriminating evidence (e.g. controlled dangerous substances, alcohol, etc.), our Holmdel Criminal Attorneys are skilled advocates that can help you. Contact our Holmdel Office now at 732-737-8487 for an immediate free consultation with a lawyer on our defense team.
Obstructing Charge in Holmdel Municipal Court
N.J.S.A. 2C:29-1 sets forth those circumstances under which an individual may be convicted of obstruction (a.k.a. "hindering") in Holmdel Municipal Court. This law renders it illegal to obstruct or impair the administration of law by engaging in flight, intimidation, force, violence, physical interference, obstacle or any other illegal act. You will note that lack of cooperation is not one of the bases for an obstructing offense. An individual should not, therefore, be subject to arrest for simply refusing to provide information (e.g. name, date of birth, etc.). Intentionally providing inaccurate information (e.g. fictitious name) in an effort to avoid apprehension is, however, a whole never matter. The affirmative act of misinforming police take it out of a situation of silence or being uncooperative in terms of supplying information, and into the realm of obstruction pursuant to 2C:29-1.
Penalties for a Holmdel Obstruction Offense
Typically, a charge of obstructing is a disorderly persons offense. The violation is enhanced to a fourth degree crime, however, where the accused obstructs for the purpose of avoiding detection, investigation or prosecution for an indictable felony (i.e. first, second, third or fourth degree crime). A conviction for the disorderly persons variety of obstructing results in a fine as high as $1,000 and county jail of up to 6 months. A fourth degree obstructing conviction carries a fine of up to $10,000 and state prison term of 18 months.
Holmdel NJ Obstructing Lawyers
A minor lapse in judgment resulting in your running from police, eating drugs, or giving a false name, should not be something that has disastrous consequences and it will not if you call our Holmdel NJ Obstructing Lawyers. Our criminal firm has the ability to succeed on your behalf so that your charge is resolved without a criminal record. Do not be foolish and make the error made by too many — pleading guilty or trying to battle the prosecutor on your own. We can help you and initial consultations are free. Call us without delay.
Related Holmdel Criminal Defense Pages & Posts