Charged With Resisting Arrest In Holmdel New Jersey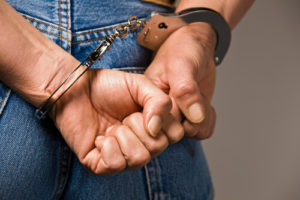 The Former Prosecutor Of Holmdel Is Ready To Discuss Your Case
All you need to do is walk into Holmdel Municipal Court to immediately appreciate how many disorderly persons offenses for resisting arrest, simple assault, marijuana possession and other charges it handles. There are a number of reasons for the high volume of misdemeanor criminal charges in Holmdel New Jersey but the presence of PNC Bank Art Center is definitely a major factor. If you were charged with resisting arrest in Holmdel Township, this does not come as a shock to our lawyers since our team has been appearing in Holmdel Municipal Court for over 100 years combined. One of our attorneys is even the former prosecutor in Holmdel NJ. We certainly know our way around the court system and how to effectively defend a Holmdel resisting arrest offense. A lawyer with the tools to ensure protection of your future is available 24/7 for free consultation. Call our Holmdel Office at 732-737-8487 to speak to an attorney immediately.
Holmdel Resisting Arrest Offense
Every resisting arrest offense issued in Holmdel arises out of N.J.S.A. 2C:29-2. An individual can face a crime of the third degree or fourth degree under this law although typically the resulting charge is a disorderly persons offense. Where the violation falls within this grading hinges which provision of 2C:29-2a applies. It is a disorderly persons offense when someone "purposely prevents or attempts to prevent a law enforcement officer from effecting an arrest." This behavior is enhanced to a fourth degree crime if it involves resisting by running away or other means of flight. When flight is by using a motor vehicle, a separate charge for eluding arises under 2C:29-2b. Resisting arrest in Holmdel is a third degree crime when the actor uses or threatens to use physical force, violence or creates a substantial risk of physical injury to a state trooper, member of the Holmdel Police Department or another member of law enforcement.
Where Will Your Holmdel Resisting Arrest Charge Be Heard?
A disorderly persons offense in Holmdel for resisting arrest falls within the authority of the Holmdel Municipal Court. That is where you case will be heard if it was filed as a disorderly persons offense. More serious grades of resisting arrest, namely, a third degree or fourth degree crime, can only be adjudicated at the Monmouth County Superior Court in Freehold. Your charge will be transferred to the Superior Court if it a third or fourth degree.
Penalties That May Be Imposed For Resisting Arrest in Holmdel
A conviction for third degree resisting arrest triggers penalties such as up to 5 years in prison and a potential fine of $15,000. Fourth degree resisting arrest carries a fine of up to $10,000 and up to 18 months of imprisonment. A disorderly persons offense for resisting arrest results in a fine that can reach $1,000 and up to 6 months in the Monmouth County Correctional Institute.
Is There A Way To Avoid Prosecution In A Holmdel Resisting Arrest Case?
Yes. The Conditional Dismissal Program is available to first time offenders facing a disorderly persons offense. A similar program applies in third and fourth degree cases – the Pretrial Intervention Program. The requirements to have your charges diverted include completion of a specified period of probation which, if completed, results in dismissal of the resisting arrest offense.
Holmdel NJ Resisting Arrest Defense Lawyers
It is not uncommon for dozens of individuals to be arrested in Holmdel at a single concert or other event at the PNC Art Center. When you combine this with the fact that the township has hundreds of other police calls and investigations resulting in arrest, you have a prescription for many resisting charges. The defense lawyers at our firm know this as well as any given that we have been defending clients charged with resisting arrest in the municipality for decades. An attorney with the skills to see that you have every chance of escaping a conviction is ready to provide a free initial consultation. To speak to a lawyer now, call 732-737-8487. Attorneys are ready around the clock to provide the sound guidance you need.
Additional Holmdel Criminal Resource Pages & Posts