Former Holmdel Prosecutor on Staff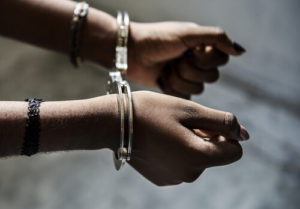 Individuals seeking a Holmdel defense attorney often look for the "local" guy to defend their charge. If this is what your thinking, our firm, the Law Offices of Jonathan F. Marshall offers a great option. In this regard, the head of the firm, Jonathan F. Marshall has been practicing in the area for over twenty (20) years and, so much so, that he was previously the municipal prosecutor in the adjacent municipals, Hazlet Township and the Borough of Matawan, and fill prosecutor in Middletown and Colts Neck. As if this were not enough, Matthew Dorry, another member of the firm, was formerly served as the prosecutor in Holmdel. Beyond our connections to the municipality, our staff possesses over 100 years of collective experience defending all varieties of municipal court offenses. Mr. Marshall even grew up attending high school in the town and is familiar with the police and other personnel in the town. If you were charged with disorderly conduct or some other disorderly persons offense in Holmdel, don't hesitate to give a call. Our Middletown Office is available for free initial consultations at 732-615-0039.
Charged with Disorderly Conduct at PNC Bank Art Center?
Many people are arrested annually in Holmdel for possession of marijuana, underage drinking, and the most frequently encountered offense, disorderly conduct. The high incidence of disorderly conduct charges stems from several factors including the drug and alcohol use at the venue during concert season, the concentration of teenagers and young adults, and the amount of police who are present enforcing the law. The heightened police enforcement undoubtedly stems, at least in part, from the prior history of highly publicized drug overdoses and other incidents at PNC Bank Art Center. This probably explains why the municipal judge takes a rather strict line on PNC cases when they reach the Courtroom. Your best way to address the situations is, in our judgment, to retain an attorney who is well acquainted with the policies and personnel of the Holmdel Municipal Court. Nicolas Moschella, the former prosecutor in Holmdel, has this experience and along with years of knowledge working in Monmouth County.
Improper Behavior Resulting in Disorderly Conduct
If you were arrested or issued a criminal complaint for violating N.J.S.A. 2C:33-2 in Holmdel, the first way you can be convicted is if you conduct constituted improper behavior under this law. You must acted with the purpose of causing or acted reckless in causing public inconvenience or alarm by engaging in conduct that constitutes fighting, threatening or tumultuous behavior. The key here is not only that you acted in the way prohibited by this language by also while members of the public were present.
Offensive Language Under N.J.S.A. 2C:33-2
The second way you might be facing a disorderly conduct charge is if you used "offensive language" in an argument or disagreement at Houlihan's, on a ball field, at PNC Bank Art Center, or in any other place in the Township of Holmdel. The key here again is that the words must have been both actionable under this law and in public so that third parties could listen and be offended.
Holmdel NJ Disorderly Conduct Lawyers
As you can see from our experience, we are well acquainted with the municipal court in Holmdel. We routinely appear there on a wide complement of charges and offenses including disorderly conduct, simple assault, marijuana possession and other offenses. If you or a loved one is charged with disorderly conduct or some other variety of disorderly persons offense in Holmdel, our lawyers can help you. Give us a call anytime 24/7 for a free initial consultation. One of our Holmdel NJ Disorderly Conduct Lawyers is ready to go over all of the facts of your case and advise you concerning how we can best assist you in avoiding a conviction.
Related Holmdel Criminal Offense Information