Call Our Holmdel Office To Speak To The Former Prosecutor Of The Municipality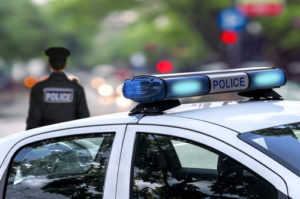 Like any other town, Holmdel has instances of domestic violence, bar fights, and disagreements resulting in some level of physical confrontation. When this sort of conduct occurs it frequently leads to a simple assault charge in accordance with N.J.S.A. 2C:12-1(a). If the injuries sustained in an altercation are particularly serious or involve a Holmdel Township police officer, the offense can even escalate to aggravated assault under subsection (b) of 2C:12-1. An experienced criminal attorney is an absolute imperative for anyone charged with either of these violations whether the case is being prosecuted in Holmdel Municipal Court or at the Superior Court. Our attorneys include several former prosecutors in the immediate area of Holmdel, even one who has served in the town, as well as in the adjacent municipality of Hazlet. We know our way around the court and police department and are ready to put our 100 years of combined experience to work for you.
Simple Assault Offense in Holmdel New Jersey
If you are facing a simple assault offense in Holmdel Municipal Court, the law that will apply to your case is N.J.S.A. 2C:12-1(a). There are three scenarios set forth in this law wherein you could be convicted of a Holmdel NJ simple assault charge. In all instances, however, the injury sustained by the "victim" must be limited to bodily injury. When the injuries are "serious" or "significant" it is no longer a simple assault and results in an aggravated charge. An individual is exposed to a simple assault violation if he/she purposely or recklessly causes or attempts to cause bodily injury to another, or if he/she negligently causes bodily injury with a deadly weapon. A Holmdel Municipal Court simple assault conviction can also result if you attempted to put another in fear of serious injury by menacing them physically. A disorderly persons offense for simple assault can result in jail and other serious penalties. More specifically, you are subject to a county jail term of up to six months up conviction under 2C:12-1(a). You also face a fine of up to $1,000 and will have a criminal record if you are found guilty.
Holmdel Aggravated Assault Offense
If you had the misfortune of being charged with aggravated assault under N.J.S.A. 2C:12-1(b), you certainly aren't unique. Any time someone commits a simple assault and it involves a police officer, the charge automatically is enhanced to an aggravated assault. You can also face an aggravated assault in Holmdel under several other scenarios with the grading of the offense and penalties largely hinging on the severity of the injuries involved. The most serious aggravated assault is second degree with third degree and fourth degree being less extreme although still representing felony offenses with penalties that include state prison terms.
Holmdel Simple Assault Attorneys
You probably have many questions if you have been charged with simple assault by a private citizen or the Holmdel Police Department. An attorney is available to answer your questions and to address whatever concerns you may be having. There is no fee for the initial consultation with our Holmdel Simple Assault Attorneys. A lawyer is ready to speak to you at your earliest convenience.
Related Holmdel NJ Pages & Posts