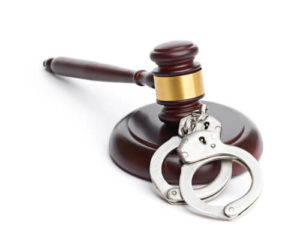 People have to make split second decisions when they are confronted by police and Manasquan obstruction charges can arise when mistakes in judgment occur. Whether you attempted to run from police, attempted to eat drugs, or provided police with inaccurate information (i.e. false/fictitious identity), an obstruction offense is nothing to underestimate. In many cases, this charge will come in the form of a fourth degree felony crime and, even when it doesn't, the disorderly persons offense version results in a record and other potentially severe penalties. The lawyers at The Law Offices of Jonathan F. Marshall have been appearing in Manasquan Municipal Court on obstructing and other offenses for literally decades. We are former prosecutors and skilled defense attorneys that not only comprise the largest team in Monmouth County but also happen to have been residents of Manasquan. We are far more than acquainted with the key personnel and how things have to be handled in the court to achieve the best results for our clients. Call us today for a free consultation.
Charged With Obstructing in Manasquan NJ
If you have been charged with obstructing or hindering by the Manasquan police, the first thing you probably want to know is what you are up against in terms of the law. In this regard, the statute that will apply to your case is N.J.S.A. 2C:29-1 ("Obstructing administration of law or government function"). This law provides that:
A person commits an offense if he purposely obstructs, impairs or perverts the administration of law or other governmental function or prevents or attempts to prevent a public servant from lawfully performing an official function by means of flight, intimidation, force, violence, or physical interference or obstacle, or by means of any independently unlawful act. This section does not apply to failure to perform a legal duty other than an official duty, or any other means of avoiding compliance with law without affirmative interference with governmental functions.
An offense under this section is a crime of the fourth degree if the actor obstructs the detection or investigation of a crime or the prosecution of a person for a crime, otherwise it is a disorderly persons offense.
If the obstruction in your case was limited to the circumstances set forth in subsection (a) then you will face a disorderly persons offense. A conviction on this type of charge results in a criminal record, fine of up to $1,000 and a maximum jail term of 6 months. When an obstruction/hinder of police involves interference with detention or investigation for a crime (i.e. an indictable offense of the first, second, third or fourth degree), then the grading of the charge is enhanced to a fourth degree crime. The punishment if you are convicted for fourth degree obstruction is up to 18 months in state prison and a $10,000 fine.
Manasquan Obstruction Offense Lawyers
The obstruction statute can be rather confusing as it is drafted in an overly broad manner. This can lead to misapplication by police and instances where this violation is "overcharged". Our Manasquan Obstruction Attorneys are armed with the skills that come with decades of appearances and thousands of cases. A lawyer from our defense firm is prepared to skillful argue your case and, in most cases, achieve a downgrade or dismissal that will allow you to avoid a criminal record. For a free initial consultation, call us anytime 24/7.
Other DWI Resource Pages