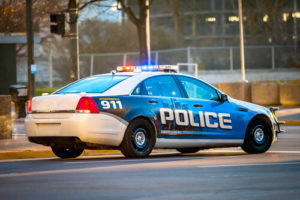 Whether it resulted from a fight outside Leggetts, hands on the basketball court at Mallard Park, an altercation at a party, or a domestic dispute, simple assault charges are taken seriously in Manasquan. Both the police and prosecutor in Manasquan are aggressive when it comes to simple assault or a Manasquan aggravated assault offense. This is especially true when the department is staffed with special officers in the summer. For this reason, it is important that you seek the assistance of an attorney experienced in defending assault charges in Manasquan Municipal Court. At our firm, we feature a team that includes former prosecutors and the largest defense staff in Monmouth County. It also helps that as long time residents of the area, several of our lawyers know the key players well and have been successfully appearing in Manasquan for decades. We can help you avoid a criminal record and insure that your future is not negatively affected.
Manasquan NJ Simple Assault Charges
If the criminal complaint served upon you is for simple assault, N.J.S.A. 2C:12-1(a) is the NJ Law that will apply to this charge. You may also be facing a disorderly conduct, resisting arrest and/or obstruction charge, as these are common companion offenses in Manasquan simple assault cases. With respect to the simple assault offense, you can be convicted of this charge if the prosecutor demonstrates that you:
Attempted to cause or purposely, knowingly or recklessly caused bodily injury to another; or
Negligently caused bodily injury to another with a deadly weapon; or
Attempted by physical menace to put another in fear of imminent serious bodily injury.
A violation under any of these three (3) scenarios is a disorderly persons offense. An offense of this nature is not a felony but will nevertheless result in a criminal record that cannot be removed for at least 5 years. A conviction for simple assault in Manasquan Municipal Court will also carry the possibility of a county jail term of 6 months and a fine of up to $1,000. You may also be required to make restitution to the "victim" for any medical bills incurred as a result of your conduct.
Simple Assault Defense Lawyers, Manasquan NJ
If you are facing a simple assault charge in Manasquan Municipal Court, it is crucial that you speak to an attorney who is highly accustomed to appearing in this court on disorderly persons offenses like yours. Jonathan Marshall and other members of our firm have a tremendous level of experience in this regard and have even resided in Manasquan for long periods of time. They know who they have to speak to and how to persuasively deliver the right message o get you out of this unfortunate situation without any long term ramifications. Do not entrust your future to anyone other than an attorney with a track record of success that is decades long in Manasquan Municipal Court. Call a member of our criminal firm for a free initial consultation.
Other Manasquan Criminal Offense Resource Pages