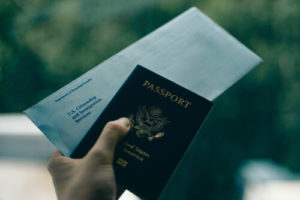 Manasquan is diligent in its efforts to spot individuals using false and fake identification ("ID") to gain access to bars and purchase alcohol. With major venues for alcoholic beverage consumption like Leggetts Sand Bar, Manasquan Beach House, The Osprey and Edgers within its borders, there is much more opportunity for misrepresentation by underage individuals. The problem is that those who are apprehended for using a fake ID are subject to punishment that can be extreme. At a minimum, they will have a criminal record and exposure to other consequences that can even involve incarceration in state prison. But the former prosecutors and other members of our 100 plus year experienced defense team can assist you so that these ramifications are prevented. An attorney at The Law Offices of Jonathan F. Marshall is available to assist you immediately and the consultation is free of charge.
Tampering With Public Records. In accordance with N.J.S.A. 2C:28-7, it is a third degree crime to tamper with a driver's license or other government document to create a false impression. An individual found guilty of falsifying an ID under 2C:28-7 in Manasquan Municipal Court is subject to a fine of up to $15,000 and a state prison term that can reach five (5) years.
Misrepresenting Age to Induce the Sale or Delivery of Alcohol to A Minor. N.J.S.A. 33:1-81 makes it a disorderly persons offense for an individual to misrepresent his/her age for the purpose of gaining access to a Manasquan NJ bar or other premises where alcoholic beverages are served or to induce someone to sell them alcohol. A fraudulent/fake ID violation under N.J.S.A. 33:1-81 is punishable by a fine of at least $500 and also triggers a suspension of driving privileges of the accused of 6 months.
Ordinance Violations for Using a Fake ID. Manasquan also has its own rules that apply whenever someone attempts to use a fake ID to enter the Osprey or another establishment that serves alcohol. The following are some of the ordinances that are often charged by members of the Manasquan Police Department.
6-8.1 Entering Premises. It shall be unlawful for a person under the legal age to enter any premises licensed for the retail sale of alcoholic beverages for the purpose of purchasing, or having served or delivered to him or her, any alcoholic beverage.
6-8.2 Consumption; Purchase. It shall be unlawful for a person under the legal age to consume any alcoholic beverage on premises licensed for the retail sale of alcoholic beverages, or to purchase, attempt to purchase or have another purchase for him or her any alcoholic beverage.
6-8.4 Misrepresentation of Age. It shall be unlawful for any person under legal age to misrepresent or misstate his or her age for the purpose of inducing any licensee or any employee of any licensee, or any person acting in behalf of any licensee, to sell, serve or deliver any alcoholic beverages to him or her.
6-8.6 Altering or Falsifying Identifications. No person under legal age shall have in his or her possession any altered or false document or documents which can be used for the purpose of identification and/or establishing the age of the person.
The above ordinance violations result in a fine, as well as a driver's license suspension of six months. The accused may also be required to participate in an alcohol education or treatment program.
Fake ID Attorneys in Manasquan NJ
It should be clear to you from the aforesaid that a fake/false ID offense is nothing to play around with. The record that flows from a conviction can affect your life for many years to come and that is just the tip of the iceberg. If you do not fight the ticket and win, you will also probably face a suspension of your driver's license. All of this can, in all likelihood, be eliminated by our attorneys as we are successful in achieving a dismissal or downgrade to a non-criminal violation in almost all cases. Give us a call to speak to an experienced Fake ID defense lawyer at our firm.
Other Manasquan Criminal Offense Resources