Charged With Obstructing the Administration of Law in Wall Township New Jersey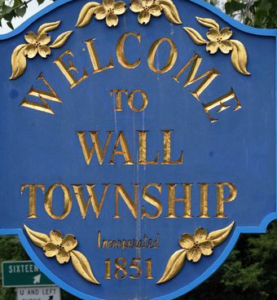 Our Former Wall Prosecutors & Skilled Defense Lawyers Are Ready To Defend Your Obstruction Offense
The offense of obstructing the administration of law or justice can arise in Wall New Jersey in many ways. The scenarios encountered most often by our attorneys is the suspect who provides a false name, tries to eat or destroy evidence (e.g. marijuana and other CDS) or runs from the police. If you were arrested and subsequently charged with obstructing the administration of law, which is also referred to as obstruction or hindering, it would definitely be in your best interests to consult with a seasoned defense lawyer as soon as possible.
A conviction for obstructing in Wall Township carries much more serious ramifications than you probably think and representation by an accomplished attorney is the biggest tool you have to escape these potential pitfalls. Indeed, this offense results in a criminal record that can effect you for many years to come and can even land you in jail/prison. The risks are even greater if your case involves additional charges for resisting arrest, eluding, drug possession or worse.
Here at The Law Offices of Jonathan F. Marshall, we can offer formidable qualification that include over 100 years practicing in Wall Municipal Court, as well as throughout the Monmouth County court system. Most of the lawyers at the firm are former prosecutors, including one who has served in Wall NJ. Contact our Wall Law Office at 732-449-2292 to speak to a highly accomplished lawyer about your Wall obstructing the administration of law offense. The consultation is free so there is no reason to hesitate in giving us a call for the guidance you need.
Wall Township Obstructing the Administration of Law Defense Lawyer
You probably notice reference to N.J.S.A. 2C:29-1 in the criminal complaint issued by the Wall Police Department. This is the New Jersey Obstructing the Administration of Justice Law. A person violates this statute if he or she:
"purposely obstructs, impairs or perverts the administration of law or other governmental function or prevents or attempts to prevent a public servant from lawfully performing an official function by means of flight, intimidation, force, violence, or physical interference or obstacle, or by means of any independently unlawful act."

In the vast majority of instances, conduct violating this law will result in a disorderly persons offense. This is the equivalent to a misdemeanor in other states and is handled in Wall Municipal Court. The potential penalties for this charge include up to 6 months in the Monmouth County Correctional Institute, a fine of up to $1,000, community service, probation, counseling and/or a driver's license suspension.
It is also possible for obstruction to result in a fourth degree crime. This can happen if the defendant is "obstructs the detention or investigation of a crime or prosecution of a person for a crime". A crime is an offense that falls within the grade of a first degree, second degree, third degree or fourth degree crime. A conviction for fourth degree obstructing the administration of law carries a fine of up to $10,000 and up to 18 months in state prison.
Our Seasoned Lawyers Can Help You Secure Diversion of Your Obstructing Charge in Wall New Jersey
In addition to putting our decades of experience into action so you have every opportunity for an acquittal, we will also explore the possibility of a diversion of your charges. An individual avoids prosecution and the penalties for obstructing the administration of law when this occurs. The diversionary programs that can potentially apply are Pretrial Intervention and Conditional Dismissal. Our lawyers are available to explain the eligibility and completion requirements of these programs.
Obstruction Lawyer in Wall NJ
It appears that you are taking the right steps to identify a competent lawyer to defend your obstruction charge in Wall NJ. We genuinely believe that the attorneys at The Law Offices of Jonathan F. Marshall are thoroughly equipped to serve your interests as former prosecutors, including in Wall Township, that have over a century of combined experience. The fact is that our lawyers are successful in avoiding conviction for obstruction in most cases whether the case stems from an attempt to destroy evidence, provide a false identity or information to police or another scenario. To discuss the facts of your Wall obstruction case with an attorney who is highly knowledgeable in this area of law and the court, call 732-449-2292. Initial consultations are without charge.
Related Wall New Jersey Criminal Resource Pages & Posts