Charged With Possession or Distribution of CDS in Long Branch NJ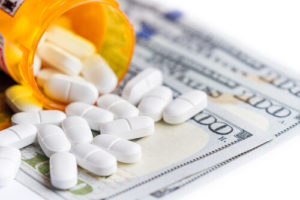 Long Branch has its share of possession and distribution of drugs just like other city in New Jersey. Whether the controlled dangerous substance ("CDS") is marijuana, cocaine, heroin, MDMA, opiate medication or another material, the police in Long Branch have probably charged someone with illegally possessing or distributing the drug. We are well aware of this fact as the largest Monmouth County Criminal Defense Firm with over 100 years of experience and several former prosecutors on staff. If you were arrested for any form of drug/cds offense in the City of Long Branch, we possess the knowledge and skill needed to competently defend you. To speak to an attorney on our team anytime 24/7, contact our Red Bank Office at 732-450-8300.
Long Branch Drug Offense
With the limited exception of Long Branch possession of marijuana cases involving 50 grams or less, all CDS charges filed in the town end up at the Monmouth County Superior Court. The reason is because this drug offense is the only disorderly persons offense falling within municipal court jurisdiction. Virtually every other substance triggers an indictable crime that falls within upper court jurisdiction. This is the situation irrespective of whether you were arrested for possession with intent to distribute or personal use. The following is helpful information for those who have been charged with a Long Branch Drug Offense.
Possession of Drugs & CDS
Most cases involving possession of drugs or CDS are graded as a third degree crime. This includes MDMA, heroin, cocaine and other hard street drugs. The jail exposure for a violation of this nature is 3-5 years. The maximum fine varies depending on the type of drug possessed. In most cases, however, the top end of the fine for third degree possession is $35,000 in accordance with N.J.S.A. 2C:35-10.
Distribution & Possession With Intent To Distribute
N.J.S.A. 2C:35-5 ("Manufacturing, distributing or dispensing") outlines the grading and penalties for distribution of CDS. The following is a breakdown on the specifics:
Marijuana. Distribution of twenty-five pounds or more is a first degree crime that carries a fine of up to $300,000 and ten to twenty years in New Jersey
State Prison. Trafficking or Intent to Distribute a quantity of at least five pounds but less than twenty-five pounds is a second degree crime that triggers a potential fine of $150,000 and jail that can reach ten years. It is a third degree crime to distribute at least one ounce but less than five pounds and the penalties include up to five years of incarceration and a $25,000 fine. Fourth degree distribution of marijuana applies where less than one ounce is involved. The maximum fine is $10,000 and jail term is eighteen months.
Cocaine, Heroin & MDMA (a.k.a. Molly & Ecstasy). Selling or distributing these drugs results in a first degree crime where five ounces or more are involved, a second degree crime where at least one-half ounce but less than five ounces are involved and a third degree crime where the quantity is less than one-half ounce. The state prison exposure is generally twenty years for a first degree, ten years for a second degree and five years for a third degree. The maximum fine is $500,000, $150,000 and $75,000, respectively.
LSD. Violation of 2C:35-5 involving 100 milligrams or more of LSD is a first degree crime that carries a fine of up to $500,000 and twenty years in prison. Distributing a quantity less than 100 milligrams is a second degree crime that results in up to ten years in prison and a $150,000 fine.
Long Branch CDS Charge Defense Lawyer
A Long Branch CDS charge clearly has the ability to result in serious penalties. A conviction can easily result in tens of thousands in potential fines and years in state prison. You cannot afford to make a mistake in the selection of a Long Branch Criminal Lawyer in view of these consequences. Our former prosecutors and experienced defense attorneys have the qualifications you need in order to defend any form of drug offense. Call us anytime 24/7 for assistance with bail or any other issue. We are available at 732-450-8300 for free consultation.
Related Pages & Posts That You May Want To Consult
Long Branch Drug Possession Lawyers