Former Prosecutors Who Have Been Defending DWI, DUI & Refusal Cases In Tinton Falls For Over 150 Years Combined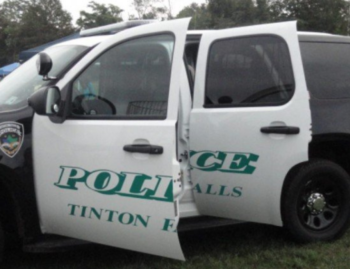 One of the busiest DWI courts in Monmouth County is Tinton Falls Municipal Court. The high number of driving while intoxicated charges in Tinton Falls is attributable to many factors, including its covering the Garden State Parkway from mile marker 101.24 to 106.39. Our firm, The Law Offices of Jonathan F. Marshall is the the largest driving while DWI defense firm in the county (in the state too) and we also happen to have an office in Tinton Falls New Jersey. We handle a large number of Tinton Falls DUI and refusal cases every year and the majority of these charges are resolved favorably. This record is not surprising when you consider our qualifications:
4 of the approximately 50 Alcotest certified attorneys in the state on our staff
4 of the approximately 10 field sobriety test certified lawyers
2 of the 5 certified field sobriety instructions
Our own Alcotest 7110 Breath Test Machine
Former prosecutors from multiple towns in Monmouth County
100 years of collective experience defending DWI and DUI cases
Whether it is your first offense or you are a repeat offender facing your second, third or greater violation, credentials like those described are what will count in defending your case. You need not search for the attorney who you think is the local crony as plea bargaining is illegal in resolving a DWI offense like yours. If you want to avoid the penalties that result from a conviction under N.J.S.A. 39:4-50, you will have to present a genuine issue to prevent the police officer and prosecutor from finding you guilty. Qualifications like what we described are invaluable in meeting this burden and this is precisely why we have assembled this team and had them undergo such in-depth training. If you were arrested for driving while intoxicated, there truly is no other firm in the area with the level of training possessed by our the lawyers. Our attorneys are available 24/7 and initial consultations are free of charge.
Tinton Falls DWI/DUI Information
Tinton Falls is in the top 5 every year when it comes DWI filings. It is not uncommon for the Tinton Falls police and state police patrolling the Garden State Parkway in the township to write over 200 DUI violations in a twelve month period. Whether the charge involves alcohol or heroin, marijuana or another drug, your charge will be heard in Tinton Falls Municipal Court. The only exception is where there arrest results in a companion indictable charge, for example, possession of CDS, assault by auto, or some other first, second, third or fourth degree crime. The Tinton Falls Municipal Court is located at 556 Tinton Avenue, Tinton Falls, New Jersey 07724. The Court Administrator is Stacy Kitson, CMCA, and the Judge is Honorable Richard Thompson. The prosecutor is Sean Kean, Esq. To speak to Ms. Kitson or the members of her court staff about an upcoming court date, an adjournment, or another matter, call 732-542-3400, ext. 201, Monday through Friday between 8:30 and 4:30 (Tuesday 8:00 to 4:00). The Court conducts hearings and other proceedings every Tuesday at 8:00 a.m. For additional information, refer to the Tinton Falls Municipal Court website.
As stated previously, the presence of major highways in the municipality is a significant contributing factor to the high number of DWI, DUI and refusal arrests in Tinton Falls. There is little doubt that those arrested on Garden State Parkway represent the biggest percentage of the cases. However, there are other high traffic roadways that also run through the township including N.J. Route 18, N.J. Route 33, N.J. Route 66, and County Route 537.
Penalties for DWI & Refusal in Tinton Falls
The severity of the fines, license suspension and jail that you will face if convicted of DWI or even a refusal to submit a breath sample depends on your prior history of violations. The fines and assessments range from approximately $800 to $1,500. The license suspension is three (3) months to one (1) year for a first conviction of DWI. It is seven (7) months for a first offense of refusal. The suspension is two (2) years for a second offense and ten (10) years for a third offense. The mandatory jail for a DWI is two (2) to ninety (90) days for a second offense and one hundred and eighty (180) days for a third offense.
Nature of
Violation
Suspension
Monetary
Penalties
Jail
Other
Consequences
First Offense With BAC of 08% But Less Than .10%

3 Months
$250–$400 fine
$230 IDRC fee
$100 Drunk Driving Fund
$100 AERF
$1,000 Surcharge Annually for 3 Years
$75 Safe Neighborhood Fund
$50 VCCB Fund
Up to 30 Days
12–48 hours IDRC
First Offense With BAC of 10% or Higher or Violation Involves Drugs
7-12 Months
$300–$500 fine
$230 IDRC fee
$100 Drunk Driving Fund
$100 AERF
$1,000 Surcharge Annually for 3 Years
$75 Safe Neighborhood Fund
$50 VCCB Fund
Up to 30 Days
12–48 hours IDRC

Ignition Interlock If BAC 0.15% or higher
Second Offense
2 Years
500–$1,000 fine
$280 in IDRC Fees
$100 Drunk Driving Fund
$100 AERF
$1,000 Surcharge for 3 Years
$75 Safe Neighborhood Services Fund
$50 VCCB
2-90 Days
30 Days Community Serv.

48 Hours in IDRC

Ignition Interlock During Suspension & 1-3 Years Following Restoration
Third Offense
10 Years
$1,000 fine
$280 in IDRC Fees
$100 Drunk Driving Fund
$100 to AERF
$1,500 Surcharge for 3 Years
$75 Safe Neighborhood Services Fund
$50 VCCB
180 Days Of Which Up To 90 Days May Be Served In An IDRC Approved Inpatient Rehabilitation Facility
Up to 90 Days Community Service

Ignition Interlock During Suspension and 1-3 Years Following Restoration
Map for Directions to the Court & Our Office
Tinton Falls DUI Lawyer
The biggest piece of information we can convey to you is that you will not escape the DWI or driving under the influence of drugs charge unless you are thorough and creative. Police officer nor prosecutors roll over on driving while intoxicated cases. Indeed, the law in New Jersey prevents them from doing so by making a dismissal totally illegal unless there is a soundly based reason to do so. This is the primary reason why selection of a skilled DUI defense lawyer is so imperative in order for you to succeed in Tinton Falls. Our lawyers are prepared to put their unique qualifications to work for you. An attorney is available immediately at 732-542-1023 to discuss your case or to make arrangements for a free initial consultation at our Tinton Falls Office at 788 Shrewsbury Avenue, Suite 2200, Tinton Falls, NJ 07724.