Freehold Assault by Auto Defense Lawyers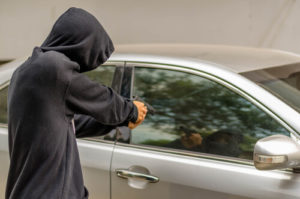 New Jersey has adopted a specific law to govern a subcategory of assault involving automobiles — it is termed Assault by Auto. An assault by auto charge is a serious offense insofar as it frequently involves felony charges. The lawyers at our firm, The Law Offices of Jonathan F. Marshall are highly skilled and experienced in defending assault by auto. Our former Prosecutors and criminal defense attorneys possess the know how to defend you or your loved one. We have over 100 years of collective experience defending charges at the Monmouth County Superior Court in Freehold and in towns like Aberdeen, Hazlet, Howell, Neptune and Long Branch. We are ready to put our tools to work for you. Give us a call anytime 24/7 for a telephone consultation or to schedule an appointment in our Freehold or Red Bank office.
New Jersey Assault by Auto law. In order to obtain a conviction, the state must prove that the defendant (1) was the operator of an automobile; (2) engaged in reckless conduct; (3) caused an accident; and (4) caused injury to another as a result of his reckless conduct. Reckless conduct requires a showing of extreme indifference to the welfare of others. This can result when, for example, there is speeding, reckless driving, or driving under the influence.
Grading the Offense. An assault by auto charge can fall within several grades of criminal offense in New Jersey, including:

Disorderly Persons Offenses. Where an assault by auto results in "bodily injury", it is a disorderly persons offense. Any form of injury, even a minor contusion or cut, satisfies this threshold.
Fourth Degree. Where "serious bodily injury" occurs as a result of a defendant's reckless operation of a automobile, fourth degree assault by auto charges can be brought. The seriousness of the injury is key here.
Third Degree. Third degree charges are triggered where serious bodily injury results from a DWI related accident.
Second Degree Offenses. Any third degree assault by auto charge (i.e., where serious bodily injury results from a DWI related accident) will be elevated to a second degree offense where the violation is committed in a school zone.

Assault by Auto Penalties in New Jersey. The following fines, jail and other penalties may be imposed at the time of sentencing if someone is convicted of assault by auto. For a disorderly persons offense, there is jail of up to six (6) months, probation, and fines of up to $1,000. A Fourth Degree triggers up to eighteen (18) months in jail, probation, and fines of up to $10,000. A fine of up to $15,000 and jail that can reach five (5) years applies to a third degree. A second degree carries five (5) to ten (10) years in jail and a fine of up to $150,000.
Assault By Auto Defense Firm
As you may have noticed, assault by auto is essentially a subspecies of aggravated assault that often arises in the context of a DWI related accident. Our firm has considerable experience in both these realms having handled literally thousands of cases within these areas of law. An attorney who has the skill to effectively defend your Wall, Ocean Township, Middletown, Marlboro or Manalapan charge is available now to assist you.