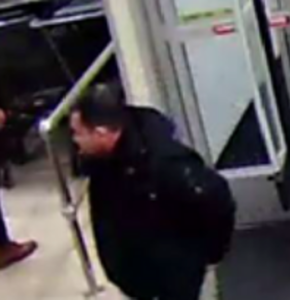 Eatontown NJ Disorderly Persons Shoplifting Defense Attorney
Most Monmouth County shoplifting cases fall within the grade of a disorderly persons offense. Although this grade of shoplifting is the equivalent to a misdemeanor, a conviction in the municipal court of Wall, Middletown, Eatontown, Tinton Falls or Freehold results in a criminal record for stealing and stiff penalties. Hiring the right defense attorney to defend a N.J.S.A. 2C:20-11 charge can make all the difference. The attorneys at our firm have the qualifications to protect you.
Here at the Law Offices of Jonathan F. Marshall, our team of eight criminal lawyers have over a century of combined experience successfully defending shoplifting and other theft charges in Monmouth County. Most of our litigators are also former prosecutors that have the benefit of learning how the court system works from the opposite side. To speak to an attorney who can provide you with the assist you need, call 877-450-8301.
Monmouth County Shoplifting Disorderly Persons Offense
All shoplifting charges in Freehold or another arising elsewhere in Monmouth County are filed under 2C:20-11. The arrest results in a disorderly persons offense under two scenarios. The first and most frequently encountered way is where the value of the merchandise is less than $200. When this is the case, the related summonses will direct that the accused appear in the municipal court of Eatontown, Tinton Falls, Freehold, Middletown, Wall or another town to answer the violation. The second instance where a disorderly persons offense for shoplifting arises is where the Monmouth County Prosecutor's Office decides to downgrade an indictable shoplifting offense and send it to municipal court (i.e. remand the case).
A disorderly persons offense for shoplifting may fall within municipal court jurisdiction but it can have significant ramification. A conviction results in a criminal record for theft and that is not something that is viewed favorably by employers, licensing agencies and other entities. You can also be fined up to $1,000 and even sent to jail for up to 6 months. When an individual is found guilty of a third or subsequent offense, the defendant must serve at least 90 days of incarceration before they may be considered for parole.
Conditional Dismissal To Avoid A Conviction
If an Eatontown shoplifting offense or charge in another town cannot be dismissed by our attorneys, another option for escaping a record is conditional dismissal. An individual is eligible for this program if they have never used a diversion program before or shown a pattern of anti-social behavior (e.g. prior arrests). Admission into the program allows a defendant to avoid a conviction by completing a period of probation which is typically one year.
Freehold Disorderly Persons Offense Shoplifting Lawyers
The two busiest venues in Monmouth County for disorderly persons shoplifting charges are Freehold and Eatontown because that is where Monmouth Mall and Freehold Raceway Mall are located.  Tinton Falls is not far behind as the home to Jersey Shore Premium Outlets. Whether your were arrested for an offense in one of these municipalities or another, selecting the right attorney to defend your municipal court offense is crucial. Our firm, the Law Offices of Jonathan F. Marshall, has a team of lawyers that has been battling disorderly persons offenses for shoplifting in Monmouth County for decades. We know the courts and exactly how to approach a 2C:20-11 case so that our clients have the maximum opportunity to avert a record and penalties. To discuss your shoplifting charge with a lawyer immediately, contact us online or by calling 877-450-8301. Attorneys are available to help you around the clock without obligation.
Related Shoplifting Resource Pages & Posts
Arrested for Shoplifting at Monmouth Mall
Freehold Mall Shoplifting Arrest
Third Degree Crime for Shoplifting in Monmouth County