Disorderly Persons Offense or Crime of the Third Degree or Fourth Degree in Holmdel New Jersey
The Former Holmdel Prosecutor Is Here To Defend Your Holmdel Shoplifting Offense
The Township of Holmdel has far more shoplifting charges than you might anticipate given the affluent nature of the community. Retailers like Kohl's, Barns & Noble, Best Buy, Marshalls and Old Navy are located in the municipality and translate into plenty of individuals charged with shoplifting in Holmdel New Jersey annually. The attorneys at our firm, The Law Offices of Jonathan F. Marshall, are highly experienced in defending Holmdel retail theft cases as veteran litigators who have been practicing in Holmdel and at the Monmouth County Superior Court for over 100 years combined. In fact, our team includes a lawyer who served as the prosecutor in Holmdel. An attorney that knows his way around the court system and has successfully defended countless disorderly persons offenses, third degree and fourth degree crimes for shoplifting is available to provide a free consultation by contacting our Holmdel Office. Call 732-737-8487 to speak to one of our lawyers immediately.
Shoplifting Offense in Holmdel New Jersey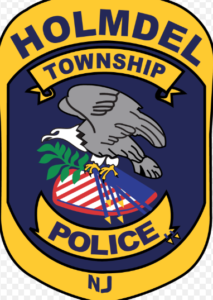 Every shoplifting offense in Holmdel New Jersey arises out of the law set forth at N.J.S.A. 2C:20-11. If the charge involves theft of merchandise with a value of less than $200 it is a disorderly persons offense that falls under the jurisdiction of the Holmdel Municipal Court. Matt Dorry, a lawyer at the firm, formerly served as prosecutor of this court. When a retail theft concerns merchandise with a value of $200 or more, it is an indictable crime, the equivalent of a felony, and must be dealt with at the county courthouse in Freehold (i.e. Monmouth County Superior Court). If is a fourth degree crime when the value of the property stolen is at least $200 but less than $500. A theft of at least $500 in goods but less than $75,000 is a third degree crime.
An individual commits shoplifting under 2C:20-11 if they engage in one of six forms of conduct, including:
Taking merchandise with the intention of deprive the merchant of the benefit of the goods;
Concealing merchandise;
Transferring or changing price tags;
Transferring the box or packaging of the merchandise to distort its value;
Under-ringing a cash register or credit card machine; or
Removing a shopping cart from store property.
The key ingredient with respect to these 6 varieties of shoplifting is intent on the part of the accused to deprive the owner of the merchandise and/or value of the goods.
The penalties for shoplifting hinge on the grade of offense. A disorderly persons offense for shoplifting results in a criminal record, fine of up to $1,000 and up to 6 months in the county jail. A fourth degree crime exposes a defendant to a fine of up to $10,000 and up to 18 months in prison. A third degree crime for shoplifting carries up to 5 years in prison and a fine of up to $15,000. Community service must also be imposed at the time of sentencing and the term is at least 10 hours for a first offense, fifteen days for a second offense and twenty-five days for a third offense. You should also know that a conviction also know that a conviction for shoplifting (any grade) will leave you with a record that can effect your ability to maintain immigration status, secure a job and obtain a professional license.
Someone accused of shoplifting can avoid prosecution on the charge and many of the penalties previously set forth if they obtain admission into Conditional Dismissal or Pretrial Intervention. These programs are limited to first time offenders who meet the eligibility requirements and complete a period of probation successfully.
Shoplifting Attorney in Holmdel New Jersey
If you are looking for a shoplifting attorney in Holmdel New Jersey, you have landed in the right place. Our office in Holmdel is less than a mile from the court and our lawyers have been defending charges with success arising in the township for decades. We know how to approach a shoplifting case in a manner which will ensure that our clients have the best opportunity to secure a dismissal. Whether its negotiating a downgrade or dismissal or bringing the case to trial, a lawyer at The Law Offices of Jonathan F. Marshall has the skills to protect your interests. To speak to one of the lawyers at the firm immediately, call 732-737-8487.
Related Holmdel Legal Resource Pages & Posts