Charged With Speeding, Reckless Driving, Driving While Suspended, Leaving the Scene of an Accident or Another Motor Vehicle Violation in Freehold New Jersey
Most individuals were receive a traffic ticket for speeding, reckless driving, leaving the scene of an accident or driving while suspended or another violation of the motor vehicle code at some point in their life. Freehold New Jersey is one of the busiest municipalities in Monmouth County when it comes to the issuance of summonses for a traffic violation and our attorneys assume you recently learned this the hard way. Do not make another mistake by taking a traffic ticket lightly as a conviction often carries stiff fines, points against your driving record, an increase in your insurance premiums and even suspension of your driver's license.
An attorney who is skilled in defending motor vehicle cases can accomplish plenty in averting the negative consequences of a traffic ticket, even for something like driving without insurance. The lawyers at our Freehold Criminal Defense Firm include several former municipal prosecutors and a team of litigators with over 200 years of combined experience handling motor vehicle charges. For a free consultation with a Freehold criminal lawyer anytime of day or night, call our office at 732-462-1197.
Traffic Tickets in Freehold, NJ
If you have been issued a traffic ticket, you are probably wondering if it will result in your insurance provider increasing your insurance premiums or in the New Jersey Motor Vehicle Commission (MVC) adding points to your record. You may also be concerned about a suspension of your privilege to operate a motor vehicle. The following are some of the more common motor vehicle offenses heard in Freehold Municipal Court:

Speeding
Careless Driving
Reckless Driving
Improper Passing
Leaving the Scene of an Accident
Possession of CDS in a Motor Vehicle
Driving Without Insurance
Driving While Suspended or Revoked
Possession of CDS in a Motor Vehicle
For most of these violations, you will not only face the imposition of fines and other court-imposed penalties but also assessment of points on your license by the NJ Division of Motor Vehicles. For example, you can be subjected to 2-5 points for speeding, 2-8 points for leaving the scene of an accident and 5 points if you are found guilty for reckless driving.  If you accumulate 6 or more points on your license in a 3-year period, you will be required to pay annual surcharges for a period of three years in order to keep your driving privileges in good standing. This is in addition to the fines and court fees. What's more, if you accumulate 12 points in a 2-year period, this can trigger a suspension of your driver's license for at least 30 days.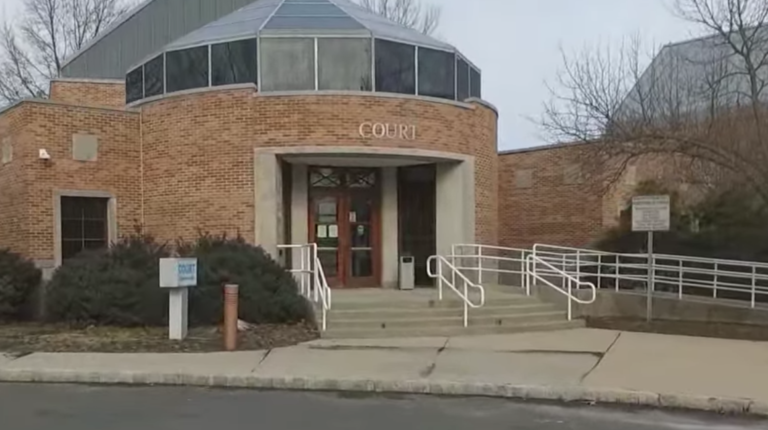 You should also know that some traffic offenses also result in the suspension of your license if you are convicted in Freehold Municipal Court. You face a mandatory suspension of one year for a first offense for driving without insurance and two years for a second. Possession of CDS in a motor vehicle results in a two-year suspension. Driving while suspended carries an additional period of suspension of six months in most cases. If you want to avoid a suspension of your driver's license in cases such as these, you will need an accomplished defense lawyer who can avoid a conviction.
Traffic Attorneys in Freehold, NJ
If you have been issued a traffic ticket in Freehold, New Jersey, for speeding, driving while suspended, reckless driving or another motor vehicle offense, you need an experienced attorney to help avoid the previously discussed consequences. Our traffic lawyers have decades of experience helping drivers throughout save points on their license, hundreds of dollars in fines and other penalties. We are former New Jersey municipal prosecutors and skilled attorneys with the know-how to get your motor vehicle charge dismissed or reduced. To find out how a lawyer at The Law Offices of Jonathan F. Marshall can assist you, call 732-462-1197 or email us via our contact page to arrange a free, initial consultation.
Additional Freehold Criminal Resources Pages To Assist You