Charged With Disorderly Conduct, Resisting Arrest, Simple Assault, Trespass or Another Criminal Offense in Sea Girt New Jersey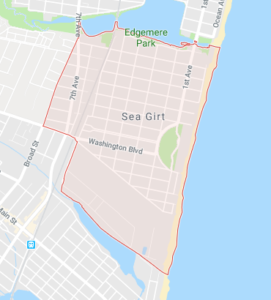 Former Monmouth County Prosecutors At Our Firm Are Available Immediately To Discuss Your Sea Girt Charges
As longtime Monmouth County Criminal Lawyers who have defended many Sea Girt charges over the years, we realize what a "sleeper" the borough is in terms of disorderly conduct, resisting arrest, simple assault, trespass and other offenses. There is absolutely no question whatsoever that the popularity of the Parker House is a major factor in the surprising number of criminal charges heard in Sea Girt Municipal Court. Another commons scenario is underage possession and consumption of alcohol on the beach in Sea Girt. If you were charged with disorderly persons offense, indictable crime (1st, 2nd, 3rd or 4th degree) or a serious traffic violation like DWI, we strongly encouraged you to speak to a lawyer since the ramifications of a conviction can be life changing.
Our criminal defense firm, The Law Offices of Jonathan F. Marshall is the largest in Monmouth County. Our office is located in Wall Township at the Sea Girt Mall and an attorney is available 24/7 to provide a free consultation. You should also know that the attorneys on staff have been appearing in Sea Girt Municipal Court for over 100 years combined. We definitely know what to expect and what it takes to secure a dismissal of a criminal offense, something that we accomplish in an overwhelming percentage of Sea Girt Municipal Court cases we defend. To speak to one of the lawyers on our team immediately, call 732-449-2292.
Sea Girt Municipal Court Information
The Sea Girt Municipal Court is conducted in the courtroom of Wall Township at 2700 Allaire Road, P.O. Box 1168, Wall, New Jersey 07719. The municipal court has jurisdiction to decide misdemeanor criminal charges, termed a disorderly persons offense, such as marijuana possession, obstructing the administration of law, bad checks and criminal mischief. It also has authority to resolve traffic ticket and summons cases such as DWI, driving while suspended, driving without insurance, reckless driving, leaving the scene of an accident and careless driving.
The Sea Girt Municipal Court can be reached at 732-449-4666 and the Court Administrator, Linda J. Smith, is available at 732-681-9410. The hours of operation of the administrative office are Monday through Friday from 9:00 a.m. to 4:30 p.m. The municipal court judge is the Honorable Paul J. Capotorto. The municipal prosecutor is James Carton IV, Esq. If you were arrested for a more serious offense, one that falls within the grade of a crime of the first, second, third or fourth degree, your case will be transferred to the Monmouth County Superior Court in Freehold. Common indictable charges of this nature include aggravated assault, terroristic threats, possession of cocaine and other drugs beyond less than 50 grams of marijuana, burglary and distribution of CDS.
Sea Girt NJ Municipal Court Attorneys
Whether your are facing a disorderly persons offense, DWI or some other municipal court offense in Sea Girt, retaining a skilled lawyer is a huge help. The lawyers that make up our eight member defense team at the Law Offices of Jonathan F. Marshall have the attributes you need with over a century of experienced appearing in Sea Girt Municipal Court. To secure a free consultation with an attorney immediately, contact us at all 732-449-2292. Attorneys are available around the clock to assist you.
Important Sea Girt Municipal Ordinances
The governing body of the Borough of Sea Girt has adopted a framework of rules that apply in the municipality, commonly referred to as ordinances. Our attorneys frequently resort to these regulations, which are non-criminal in nature, to assist our clients when an outright dismissal cannot be secured. Some of the important Sea Girt Municipal Ordinances are the following:
3-8 Consumption or Possession of Alcoholic Beverages in Public Places.
3-8.1 Prohibited Activity.
No person shall consume or possess in an open bottle, can, glass, cup or other container any alcoholic beverage on the streets, sidewalks, boardwalk, beach, or in any public place except where alcoholic beverages are sold for consumption on licensed premises.
3-9 Consumption or Possession of Alcoholic Beverages on Private Property by Persons Under the Legal Age Prohibited
3-9.1 Prohibited Acts.
It shall be unlawful for any person under the legal age who, without legal authority, knowingly possesses or knowingly consumes an alcoholic beverage on private property.
3-27.1 Obstructing Public Travel.
No person shall unnecessarily impede or obstruct public travel upon the public sidewalk or the public street. No person shall impede or obstruct public travel in the public streets of the Borough by the placing of obstructions therein.
3-27.4 Lewdness, Immorality and Indecency; Urinating in Public.
a. No person shall appear on any street or public place in this Borough in a state of nudity, or in any indecent or lewd dress, or cause any indecent or lewd exposure whatever, or be guilty of any lewdness or indecent act or behavior, or shall exhibit, sell or offer to sell any indecent or lewd book, picture or thing, or shall exhibit or perform any indecent, immoral or lewd play, act or representation.
b. It shall be unlawful, and shall be a public nuisance, for any person to urinate or defecate in public places or streets, or on the lawn areas or yard areas of private homes and property or in the public view.
3-28.4 Disorderly Conduct Prohibited.
No person or persons engaged in acts of demonstration, picketing or the like shall disrupt the peace or engage in conduct serving no legitimate purpose other than to annoy, alarm, incite, disrupt or disturb others under the circumstances.
Helpful Sea Girt Resources To Assist You
Other Sea Girt Criminal Resource Pages On This Site