Former Prosecutors & Borough Resident With Office in Belmar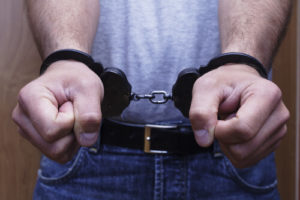 The Municipal Court in the Borough of Belmar probably rivals any in Monmouth County when it comes to the offense of disorderly conduct. While the charge is typically issued under N.J.S.A. 2C:33-2, Belmar has a slew of ordinance violations that fall within the general description of acting disorderly and/or misbehaving in public. Irrespective of the variety of disorderly conduct you were arrested and/or charged with, our lawyers have years of experience appearing in Belmar Municipal Court. In fact, Mr. Marshall even resided in the municipality over the years he has been in practice. Thomas Martin also has long standing roots in the community. Give us a call at 732-681-0080 anytime 24/7 to discuss your disorderly conduct, resisting arrest, trespass or other case with an attorney in our Belmar Office. Here is what you probably want to know about disorderly conduct in Belmar.
Criminal Code Violation of Disorderly Conduct. In accordance with 2C:33-4, an individual is guilty of disorderly conduct if certain requirements of the law can be established by the prosecutor. We have provided the full content of the NJ Disorderly Conduct Law. Generally speaking, the police must demonstrate that the accused intentionally caused a disturbance that created a risk of injury to the public and/or used inappropriate language or speech to offend the sensibilities of the public. A conviction under 2C:33-2 results in a criminal record that is not eligible for expungment for at least five (5) years from the date of conviction. This means that if you are convicted of this offense, a background check will reveal this record and it is impossible to remove it for a minimum of five (5) years. It is therefore of paramount importance that you make every effort to avoid a conviction in the first place.
Ordinance Violations. As stated previously, the governing body of Belmar has adopted a host of disorderly type infractions that can result in fines and possible jail. The following is the pertinent language of the ordinances that are most popular with the Belmar Police:
16-3.1Prohibited Noises. It shall be unlawful for any person to permit, make or continue, or cause to be made or continued, or cause to be permitted, made or continued, any loud, unnecessary or unusual noise or any noise which either annoys, disturbs, injures or endangers the comfort, repose, health, peace or safety of others, or to create any unreasonably loud, disturbing and unnecessary noise of such character, intensity or duration as is detrimental to the life or health of any individual or persons within the limits of the Borough.
16-12. Unlawful Acts ("Public Nuissance"). It shall be unlawful, and shall be a public nuisance, for any person: a.To make any indecent exposure or exhibition of any kind in or upon any street, road, highway, place, alley or lane, public or private, in the Borough; or b.To expose to public view, within the aforesaid Borough, his or her genitals, pubic hair, buttocks, perineum, anal region or pubic hair region; or e.To make any indecent exposure of his or her private parts, or engage in any lewd or indecent act or behavior; or f.To urinate or defecate in public places or streets, or on the lawns or yards of private homes and residences, or in the public view. g.No radio, phonograph, tape or cassette player, television, musical instrument, loudspeaker, or amplifier, or other machine or device for the electronic or stereophonic production or reproduction of sound may be operated on any public street, sidewalk, park, recreation area, marina or other public place unless equipped and operated only with headphones. h.To bring, consume or possess an open container of alcoholic beverage, malt alcoholic beverage or wine in any public place within the Borough…
Fighting & Disorderly Conduct. No person shall revel, quarrel, fight, brawl or otherwise engage in any disorderly conduct so as to disturb the public peace and quiet.
Belmar Disorderly Conduct Defense Lawyers
It is an unfortunate reality that disorderly conduct results in a criminal record. The result of this fact is that an isolated lapse in emotion or your mouth can cause consequences that can follow you around for many years to come. This is why it is important to retain an attorney who is skilled in the defense of criminal cases. The Belmar Disorderly Conduct Defense Lawyers at our firm are highly experienced with decades of appearances in this municipality. If you find yourself charged with disorderly conduct in the borough, call our Belmar Office so that an attorney can answer your questions and advise you how we can help.
Additional Belmar Legal Information
Resisting Arrest Attorney in Belmar New Jersey