Fake ID Charge in Belmar NJ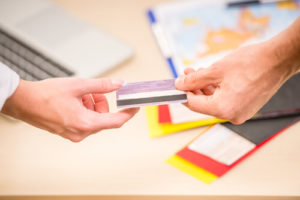 Call Our Former Prosecutors For Immediate Assistance Defending A Fake ID, Underage Alcohol Possession or Related Belmar Offense
Belmar is unquestionably the biggest source of fake ID charges in Monmouth County. If you were arrested for false identification for having a driver's license that was counterfeit, altered or was not yours, you certainly are not alone. The bogus ID issue is so widespread in the town that two popular bars, D'Jais and the Boathouse, utilize off-duty police officers to deter those attempting to enter the clubs with fraudulent identification. This efforts obviously are not enough in view of the fact that hundreds are charged and/or arrested for possessing a fake id every year in Belmar NJ. If you or your child was issued a criminal complaint for attempting to use or being in possession of a fraudulent ID, call our Belmar Office at 732-681-0080 for immediate assistance from an experienced fake ID attorney. We are the largest criminal firm in the county, employ 8 defense lawyers, several of whom are former prosecutors, and have successfully defended hundreds of these violations in this municipal court over the last 20 years.
Belmar False & Fraudulent Identification Offenses
In years past, the judge in Belmar Municipal Court was unwilling under almost any circumstance to amend false ID charges. The stated position was that limitations under the Patriot Act prohibited him from allowing a downgrade of any criminal complaint involving manipulated or fraudulent personal information. Thankfully, this practice is no long in place and there is opportunity for elimination of a criminal record. The key to achieving this outcome is representation by an attorney who knows both the law and how to navigate the Belmar Municipal Court effectively. Failure to obtain a downgrade results in a criminal record and other consequences in almost all cases. The reason is because the charges that are typically filed for possession or displaying a fake ID are N.J.S.A. 2C:28-7 ("Tampering with public records or information") or N.J.S.A. 2C:21-17.2 ("Use of persons identifying information of another, certain; second degree crime"). Both of these offenses are criminal charges that result in a record, one of which is a felony. While the charge that eventually reaches municipal court is invariably a disorderly persons offense, a conviction nevertheless leaves the accused with a criminal record. Other potential consequences include significant fines, the limited possibility of jail, and the real potential for a driver's license suspension. Our lawyers are fortunate enough to achieve outcomes that negate all of this beyond a fine. No criminal record nor license revocation is the norm.
Belmar NJ False ID Attorney
Using a fraudulent identification to purchase alcohol or obtain admission into 9th Avenue Pier Bar or another establish can clearly have severe consequences. A skilled Belmar NJ False ID attorney like those on our staff can eliminate many of these penalties and, most importantly, a criminal record in almost all cases. To speak to a lawyer at our Belmar criminal firm, call us 24/7 at 732-681-0080. The initial consultation is free of charge and we are certain the conversation will go a long way in helping you with the fear you are currently experiencing.
Other Fake ID Resources On This Site
Related Belmar Criminal Resource Pages & Posts to Assist You