Charged With Fake Identification in Lake Como NJ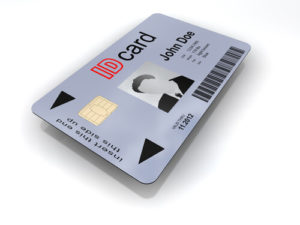 One of the busiest bars on the entire Jersey Shore is Bar Anticipation in Lake Como. Every summer, tens of thousands of young adults flock to the town formerly known as South Belmar to consume alcohol and enjoy the festive party atmosphere. Unfortunately, the efforts to partake in these activities often include not only individuals who are of legal drinking age (i.e. 21 years old) and those who are underage. Using a fake ID is often the avenue used by youths to distort the fact that they are actually unable to consume alcohol because of their age. The dilemma faced by bars and clubs like "BA", Paul's Tavern, and P K's Shamrock Pub is that despite whatever hurdles they attempt to put in place, underage patrons invariably persevere. A byproduct of these efforts is always a significant number of municipal court offenses involving counterfeit or altered identification, and impersonation. If you were arrested in Lake Como for possession or use of a fake ID, our Belmar Criminal Law Firm is here to help you. Our office features a team of 8 criminal attorneys, including several former prosecutors, who have been appearing in this jurisdiction for several decades. Lawyers on staff have successfully resolved hundreds of false ID and fraudulent identification charges. Call us at 732-681-0080 for a free consultation with an experienced attorney to discuss your charge.
Fraudulent ID Charges in Lake Como
Under N.J.S.A. 2C:21-2.1, it is a fourth degree crime to knowingly possess or display false identification or age verification documents. The penalties for this violation include up to 18 months in jail/prison, a $10,000 fine, and the possibility of a suspension of your driver's license. Another violation often issued in Lake Como in fraudulent/fake ID cases is under N.J.S.A. 2C:28-7. This statute makes it a disorderly person offense to alter, modify, or knowingly display a public record such as a license, birth certificate or passport. While this offense is not a felony like 2C:21-2.1, a conviction will nonetheless result in the underage defendant having a criminal record. Beyond this consequence, the court may also impose a $1,000 fine, up to 6 months in the Monmouth County Correctional Institute and suspend your driver's license. The good news is that the attorneys at our firm are able to obtain amendment of these charges to a downgraded offense of violating Lake Como Municipal Ordinance 6-9.1 ("Possession of False Documents by Persons Under the Legal Age") in an extremely high percentage of cases. You avoid a criminal record and license suspension when our Lake Como Fake ID attorneys reach this resolution.
Lake Como False ID Lawyer
We realize that you are probably experiencing fear and confusion because of this charge. These feelings are normal as no one wants to have a record nor be subjected to the other penalties that come with a conviction under 2C:28-7 or 2C:21-2.1. So call us today to discuss the specifics of how we can go about defending you on this charge. Attorneys are available 24/7 to help you in our Belmar Office at 732-681-0080. The consultation is without obligation.
Additional Lake Como & Belmar Criminal Resources