Criminal Defense Lawyers in Belmar NJ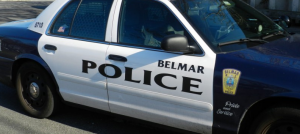 When you talk about a town that has the potential to explode with criminal complaints and traffic summonses, you are referring to Belmar NJ. Thousands of vacationers and party goers converge on Belmar to enjoy the beaches, restaurants and bars during the summer. A similar scenario arises on St. Patrick's Day when over 100,000 gather for the parade. If you were arrested or issued a summonses in Belmar for disorderly conduct, underage drinking, simple assault, possession of a fake ID or any other offense, our firm is here to help you. We offer a team of former prosecutors that includes 8 defense lawyers who have represented slews of clients in Belmar Municipal Court. An attorney is available 24/7 for free consultation at our Belmar Criminal Defense Office by calling 732-681-0080.
Belmar Municipal Court Information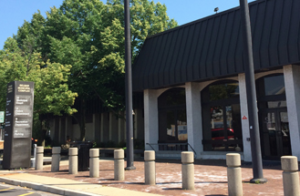 All traffic and disorderly persons offenses issued within the boundaries of the Belmar are heard in its municipal court. Indictable charges, those bearing the designation of a first, second, third or fourth degree crime cannot be dealt with in the Belmar Municipal Court and must be referred to the Monmouth County Superior Court for disposition. The Belmar Municipal Court is located at 601 Main Street, Belmar, NJ 07719. Initial appearances, case management conferences and trials are conducted on the 1st and 3rd Wednesday of the month at 9AM from October to June, and every Wednesday at 9AM during July, August and September. Honorable Dennis Lavender presides over these proceedings with Kathryn Garrecht, CMCA, serving as the Court Administrator. For more information, you can refer to the Belmar Municipal Court website.
Charges in the Borough of Belmar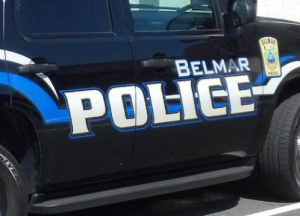 The largest segment of criminal charges filed in Belmar are misdemeanor offenses. For the twelve months ending June 2014, there were 771 disorderly persons offenses issued by the Belmar Police Department. A much smaller number of individuals were arrested for indictable felony crimes with only 176 over the same period. Criminal charges falling within this category are referred to as first, second, third and fourth degree crimes and include aggravated assault, distribution of drugs like marijuana, heroin and cocaine, burglary, sexual assault, obtaining CDS by fraud, and a laundry list of other offenses. Another form of violation in Belmar are traffic summonses and a total of 1882 for reckless driving, eluding, driving without insurance or while suspended, leaving the scene of an accident, and possession of CDS in a motor vehicle. Serious motor vehicle offenses like those mentioned result in fines, points and the potential for a significant driver's license suspension. Our skilled defense lawyers are adapt, however, in securing outcomes in traffic cases that avoid these types of penalties.
Belmar Criminal Attorneys
The 18 member police department in Belmar gets so busy during the summer that approximately 60 part-time officers need to be hired most years. This should be a good indication to you that the town is serious about enforcing the law and prosecuting those who commit criminal, motor vehicle infractions and DWI charges in Belmar. You also need to be diligent if you want to succeed in defending the charge you are facing in Belmar Municipal Court. The first step in this process needs to be selecting the right attorney to fight your complaint or summons. Our lawyers can effectively handle this role for you with over two decades of accomplishment fighting all kinds of Belmar violations. Call us any time at 732-681-0080 to speak to one of our Belmar Criminal Attorneys.
You May Also Browse These Belmar NJ Legal Resources