Fake ID Charge in Ocean NJ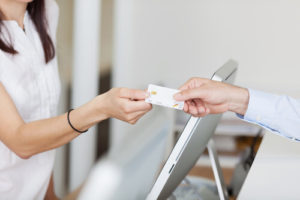 A major player in Monmouth County when it comes to fraudulent ID charges is Ocean Township. A slew of Monmouth University and other young adults are arrested in Ocean every year for possession of a fake or false identification. For those who have been placed in this unfortunate position, the last thing you want to do is take the offense gingerly. The reason is because a finding of guilt can significantly effect your future by virtue of the criminal record and penalties you will be left with. It is therefore in your best interest to select an attorney who is going to provide the most effective representation to this offense. Here at The Law Offices of Jonathan F. Marshall, we can offer an exceptional level of experience in appearing in Ocean Township Municipal Court on fraudulent driver's license and impersonating cases. Our former prosecutors and skilled criminal lawyers make up the largest defense firm in the county with hundreds of cases just like yours under our belts. We know what it will take to secure a dismissal or downgrade and have a long track record of achieving this outcome with false ID summonses and complaints. If you were arrested for this offense in Ocean Township NJ, call our office for immediate assistance. The consultation is free.
Counterfeit or Altered Driver's License
Technology has made it easier for individuals to clone driver's licenses. In some cases, the counterfeit licenses are virtually identical to the real ones issued by the New Jersey Division of Motor Vehicles. The only difference is that here the license distorts the age of the holder; namely, says that he or she is over legal drinking age in New Jersey of twenty-one (21). The problem is that if you get caught with a license that is a false product, you are exposed to a charge of tampering with a government document under N.J.S.A. 2C:28-7. 2C:28-7. Tampering with public records or document or information is triggered if you make a false alteration, present or use a government document when you know the information regarding your age or other information is inaccurate. A conviction for this violation is law results in a criminal record, fine as high as $1,000, up to six (6) months in the county jail and the possibility of a driver's license suspension.
Using the License of a Friend, Relative or Third Party
Another common practice is for individuals to use the license of an older brother, sister, cousin or friend, to gain entry into a bar or to purchase alcohol. The issue that arises under this scenario is that this is technically identity theft and the aftermath of 911 resulted in creation of significant penalties for anyone engaging in this conduct. These laws are so extreme that using another person's birth certification or other documentation to obtain a driver's license is a second degree crime punishable by a fine as high as $150,000 and up to 10 years in prison. And even when the ID is not being used to secure a license of your own from NJDMV, use of a government issued identification that is false is still a felony under N.J.S.A. 2C:21-2.1. This law makes it a fourth degree crime for a college student or other underage individual to possess a document which falsely purports to be his driver's license which is capable of being used to verify his/her identity or age. The penalties for this violation are likewise severe including a potential jail term of 18 months, fine of $10,000 and driver's license suspension.
Ocean NJ Fake ID Attorneys
Although the stakes can be shockingly higher than you might have thought, there is hope of avoiding a record and other penalties. Indeed, the skilled defense attorneys and former prosecutors at our firm routinely secure dismissals and downgrades of these charges to a violation of ordinance number 4-4.5 ("Unlawful Acts by Persons Under Legal Age for Purchase of Alcoholic Beverages; Disorderly Persons." This outcome avoids any criminal record and also typically negates a driver's license suspension. This is significant benefit to our clients in that they escape the negative consequences of a criminal record when it comes time to secure a job, renew their financial aid/scholarship, or engage in any endeavor that requires a background check. So call our fake ID attorneys now to learn how we can help you secure a similar outcome. Initial consultations with our lawyers are free so there is no reason to hesitate in contacting us.
Additional Fake ID Resources To Assist You