Former Monmouth County Prosecutors At Our Firm Are Ready To Defend Your Sea Bright Criminal Charge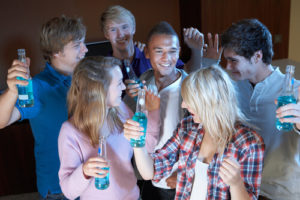 Sea Bright has a robust nightlife along with a beautiful beachfront which result in considerable alcohol consumption in the borough. Unfortunately, those participating in these activities tend to include many individuals who under legal drinking age of twenty-one (21). If you were charged with underage possession or consumption of alcohol, you should strongly consider contacting our firm to speak to a seasoned defense attorney at The Law Offices of Jonathan F. Marshall about your charge. Our lawyers make up the largest criminal team in Monmouth County, include several former prosecutors from the jurisdiction, and have well over 100 years of experience defending minors who possess alcohol. An attorney is available around the clock to conduct a free initial consultation so that you know your rights and what we can do to help you avoid a conviction for underage drinking. Call 732-450-8300 to speak to one of our attorneys now.
Sea Bright Charge for Possession of Alcohol By Someone Under 21
The primary New Jersey Law utilized by the police in Sea Bright to charge an individual under 21 for possession or consuming alcohol is N.J.S.A. 2C:33-15. This statute makes it a disorderly persons offense, the equivalent to a misdemeanor criminal violation, for someone under legal drinking age of twenty-one to knowingly possess or consume alcoholic beverages.
What Happens If You Are Caught Drinking in Sea Bright When You Are Under Twenty-One? In addition to have a criminal record, someone convicted under 2C:33-15 faces a fine of not less than $500 and may be required to participate in an alcohol education or treatment program. If the alcohol is possessed in a motor vehicle, the Sea Bright Municipal Court is required to also impose the legal consequence of a six (6) month driver's license suspension.
Exempt Activity Under 2C:33-15. The following activities are exempt from prosecution as drinking or possessing alcohol underage: (1) someone performing his or her duties consistent with an employment permit issued by the Director of the Division of Alcoholic Beverage Control or for a hotel or restaurant consistent with N.J.S.A. 33:1-26.
Alcohol Provided By A Parent. There is no violation where alcohol is consumed in the presence of the minor's consenting parent.
Good Samaritan Immunity. An individual is immune from a charge for underage drinking if he/she is caught drinking with one or more other individuals and:
"(1) one of the underage persons called 9-1-1 and reported that another underage person was in need of medical assistance due to alcohol consumption; (2) the underage person who called 9-1-1 and, if applicable, one or two other persons acting in concert with the underage person who called 9-1-1 provided each of their names to the 9-1-1 operator; (3) the underage person was the first person to make the 9-1-1 report; and (4) the underage person and, if applicable, one or two other persons acting in concert with the underage person who made the 9-1-1 call remained on the scene with the person under the legal age in need of medical assistance until assistance arrived and cooperated with medical assistance and law enforcement personnel on the scene. The underage person who received medical assistance also shall be immune from prosecution under this section."
Attorney in Sea Bright For Minor In Possession of Alcohol
Whether you were arrested and/or charged with your first offense for possession of alcohol as a minor or this is something you have been faced with before, you need to retain a skilled attorney to defend you in Sea Bright Municipal Court. Our attorneys have been appearing in this court for decades, know the terrain extremely well, and have the tools to ensure you avoid a record. This may be achieved in two ways by an lawyer at The Law Offices of Jonathan F. Marshall, either through an outright dismissal or downgrade to a municipal ordinance violation (i.e. civil sanction). In fact, this has been the norm for the clients represented by the accomplished lawyers on our team. Call us anytime 24/7 for a free consultation at 732-450-8300.
Related Sea Bright NJ Pages & Posts