Freehold Restraining Order Violation Lawyer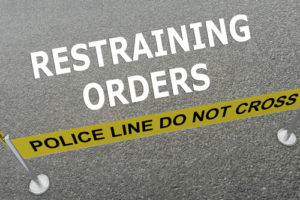 Having to defend yourself against allegations that you violated a restraining order can be very tricky but our attorneys are highly experienced in defending domestic violence cases and certainly know their way around the court system in Monmouth County. With over 100 years of collective experience handling both indictable charges and disorderly persons offenses in the Superior Court in Freehold, not to mention having served as prosecutors in the County, we are more than equipped to see you through a hearing involving allegations of contempt. Indeed, it is one thing to be arrested for a violation but a whole other issue when it comes to the prosecutor proving a temporary restraining order or final restraining order violation. We will make sure that every opportunity to prevent a conviction is exhausted on your behalf. An attorney at our firm, The Law Offices of Jonathan F. Marshall is available immediately by telephone to explain how we can help or to schedule a face to face appointment, free of charge, in the Freehold Office or Red Bank Office. Our lawyers defend contempt complaints filed in Monmouth County towns like Bradley Beach, Eatontown, Marlboro, Ocean, Middletown, and Howell. We hope you find the information that follows of assistance and please do not hesitate to contact us.
Violation of a Restraining Order: Criminal Contempt
If you have been accused of violating a restraining order by calling, texting, or engaging in some other conduct that allegedly constitutes contempt, there are certain things you need to know. The following is a summary of the important aspects of a criminal contempt violation.
Nature of Offense. Contempt under N.J.S.A. 2C:29-9 is a Fourth Degree Crime if the violation stems from commission of a crime or disorderly persons offense, e.g., harassment, simple assault, terroristic threat, etc. Since a Fourth Degree Crime is an indictable offense in New Jersey, a 2C:29-9 conviction typically results in a felony criminal record.
Who May File a Violation. Law enforcement or the "victim" may file a complaint for contempt.
Arrest Procedures. NJ law imposes guidelines to be followed by police whenever there is an arrest for contempt. The defendant must be formally placed under arrest, taken to the police station for processing, and judge contacted so that bail may be set.
Bail. A specific amount of bail usually has to be posted as a condition of release, however, the judge also has authority to release the defendant on his own recognizance without bail. If the defendant cannot post the bail that has been set, then he or she is to be transported to the county jail.
What Needs to Be Proved. The prosecutor must prove that there was an existing order of protection, that is, temporary or permanent restraining order in place, that the defendant violated the order, and that the violation was knowing. If the violation constitutes a separate crime or disorderly persons offense, then the violation will give rise to a felony Fourth Degree conviction. If, however, there is no separate offense that is committed and the order is violated because of contact alone without more, then the violation is a disorderly persons offense.
Marlboro NJ Criminal Contempt Defense Attorneys
A contempt charge has the potential for causing serious problems. If you are convicted, you will have a criminal record and face a prison sentence of up to 18 months. Imprisonment becomes mandatory for a second or subsequent violation. Our criminal contempt defense attorneys can help you avoid a unfavorable outcome, namely, a conviction for violating 2C:29-9. This is goal is, in fact, achieved by our lawyers in the majority of restraining order contempt cases. To speak to a member of our defense team about a restraining order or contempt offense, call 732-450-8300. You are also welcome to set up a free initial consultation in-person in our Red Bank Office or Freehold Office.
Related Domestic Violence Resources For You To Review
Holmdel New Jersey Domestic Violence Attorneys