Monmouth County Public Park Charge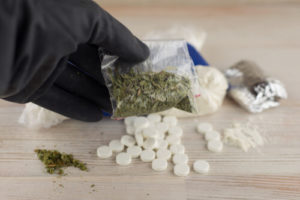 If you were arrested or even indicted for distributing, dispensing or possessing a controlled dangerous substance (CDS) in a public park or public housing facility, you face severe penalties. The reason why this is the case is because lawmakers, in an effort to keep drugs out of publicly funded parks and housing projects, have established harsher consequences for those convicted of possession with intent to distribute drugs within 500 feet of these locations. All forms of CDS, including marijuana, cocaine, heroin, methamphetamine and other drugs, fall within this enhancement even marijuana. You should know that the lawyers at our firm, The Law Offices of Jonathan F. Marshall are successful however, in dismissing and/reducing a high percentage of cocaine distribution, heroin distribution and other matters brought under 2C:35-7.1. We are former prosecutors that have been representing clients at the Freehold Superior Court on public park charges for several decades including offenses arising in Asbury Park, Neptune, Howell, Middletown and Long Branch. An attorney is available immediately to discuss how we can assist you. We hope you find the information on this page of value and do not hesitate to contact our Red Bank Office or Freehold Office for further assistance.
N.J.S.A. 2C:35-7.1: Distribution in Public Parks or Housing Projects
N.J.S.A. 2C:35-7.1 provides that any person distributing drugs "while in, on or within 500 feet of the real property comprising a public health facility, a public park, or a public building is guilty of a crime of the second degree, except that it is a crime of the third degree if the violation involved less than one ounce of marijuana…" This law defines a "public park" as any recreation facility or playground that is owned or controlled by the government. A "public housing facility" is property that is owned or leased to a local housing authority to provide housing to low-income individuals.
The Law Explained. The statute clearly states that you are in violation of 2C:35-7.1 if you are caught selling drugs within 500 feet of a public park or housing facility. In this regard, it is no defense that you did not know or intend to engage in distribution activities within the 500 foot zone. You are liable under this law even if your presence in the prohibited area is unintentional.
Proving A Violation. In addition to establishing possession of CDS with the intention of distributing/selling it, the prosecutor must prove that your conduct occurred within 500 feet of property protected by this law. To establish this element, the state must produce a resolution or ordinance from the town or governing body approving a map depicting the area as a protected public park/housing project zone. The sale or intention to sell drugs must have occurred within the 500 foot area depicted on the approved map.
Penalties. Except where the charge involves distribution of marijuana in a public park of one ounce or less, a conviction under 2C:35-7.1 is a second-degree crime. The potential penalties that apply to a second degree public park offense including a $150,000 fine and five (5) to ten (10) years in prison. A third degree public park violation can result in up to five (5) years in prison and a $35,000 fine. No minimum term of imprisonment applies to this charge and both the prosecutor and judge have discretion in sentencing.
Affirmative Defense. If the accused can establish that his actions were not for profit and did not involve distribution to someone 17 years old or younger, N.J.S.A. 2C:35-7.1 does not apply.
Middletown NJ Public Park Defense Attorneys
The penalties for distributing a controlled dangerous substance in a pubic park or government funded housing project are obvious severe and can even result in some cases in more dire consequences than intent to distribute in a school zone. The attorneys at our Monmouth County Criminal Firm are knowledgeable in the defense of this offense having handled at least hundreds of these cases over the last twenty plus years. Whether you were arrested in Tinton Falls, Ocean, Freehold, Eatontown, Wall or some other town. In fact, several of our lawyers are former prosecutors in this area and are intimately familiar with the ins and outs of the Superior Court in Freehold NJ. Please feel free to contact our office if you or a loved one has been charged with distributing CDS in a public park.
Additional Drug & CDS Resources To Assist You