Former Prosecutors Defending Possession With Intent to Distribute Cocaine, Marijuana, Heroin, LSD, Ecstasy, Prescription Drugs & Other CDS at the Monmouth County Superior Court in Freehold NJ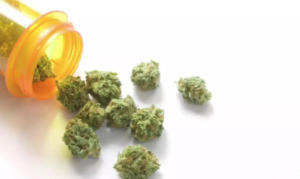 An arrest for distribution or possession with intent to distribute drugs in Monmouth County can have catastrophic consequences. The offense is always a felony that carries the possibility of years in prison and that situation only gets worse as the quantity of heroin, ecstasy, cocaine, lsd, marijuana, prescription drugs or other CDS escalates. The end result is a criminal charge that is exceptionally serious and unequivocally requires the assistance of accomplished drug distribution attorneys. An attorney who has considerable experience working in the Monmouth County Superior Court in Freehold NJ on possession with intent to distribute cases is going to provide the protection you needed to ensure that you have the optimum chance of avoiding a conviction and penalties.
We are The Law Offices of Jonathan F. Marshall and possess exactly what you need to properly address your Monmouth County CDS distribution charge. Whether the crime involves a complex first degree heroin distribution charge, a basic fourth degree marijuana case, second degree possession with intent to distribute or the falls in the largest block, a third degree violation, a lawyer on our team has the qualifications you need. We are former prosecutors and highly skilled criminal defense lawyers who have defending drug distribution charges in Monmouth County for over 100 years combined. To secure a free initial consultation from one of our attorney any time of day or night, call 732-450-8300.
Monmouth County CDS Distribution Offense
The vast majority of Monmouth County CDS distribution offense cases in involve an alleged violation of N.J.S.A. 2C:35-5. An offense falling under this law can result in a first degree, second degree, third degree or fourth degree crime depending on the quantity of drugs involved, including:

A separate statute, N.J.S.A. 2C:35-10.5, is directed at distribution of prescription legend drugs such as Xanax, Valium, Vicodin, Percocet, Oxycodone, Hydrocodone, Adderall and Suboxone.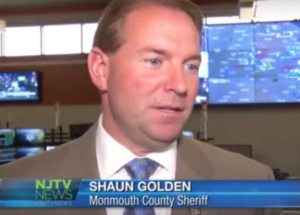 Under these laws, you face at least 10-20 years in prison upon conviction for first degree drug distribution (e.g. selling over 5 ounces of cocaine, heroin, MDMA or methamphetamine) in Monmouth County or anywhere else in the state. The period of incarceration is 5-10 years for a second degree crime for distributing drugs (e.g. distribution of less than 100 milligrams of LSD). Third degree distribution or possession with intent to distribute (i.e. less than a half ounce of cocaine or heroin) can land you in prison for 3-5 years in state prison. The lowest form of case is fourth degree cds distribution and it results in up to 18 months of imprisonment (e.g. case involving less than one ounce of marijuana or 5 grams of hashish).  Please note that the penalties previously set forth are further complicated when the conduct involves distribution in a school zone or selling drugs within a public park or housing project.
Our attorneys will do whatever is necessary to help you escape incarceration and other penalties for distributing or selling CDS. We can assist you in defending a discharge charge anywhere in Monmouth County, including in:

Freehold NJ Drug Distribution Attorney
Howell CDS Distribution Lawyers
Wall New Jersey Drug Distribution Lawyer
Middletown NJ CDS Distribution Attorneys
Asbury Park Drug Distribution Lawyer
Sea Bright New jersey CDS Distribution Lawyers
Holmdel Drug Distribution Attorney
Long Branch CDS Distribution Attorneys
Possession With Intent to Distribution Attorneys in Monmouth County
It is certainly a very serious situation when someone is charged with possession with intent to distribute drugs in Monmouth County. Our attorneys work diligently to thoroughly defend clients who have been accused of these activities so that the very best result is achieved at Freehold at the Superior Court. If you were arrested for manufacturing, distributing, selling or possession with intent to distribute marijuana, cocaine, heroin, ecstasy, xanax, lsd, hash or another CDS, an attorney on our staff is ready to discuss what we can do to help you. Contact The Law Offices of Jonathan F. Marshall to speak to a highly knowledgeable distribution lawyer now. Lawyers in our Freehold Criminal Defense Office are available to assist you by calling 732-462-1197.