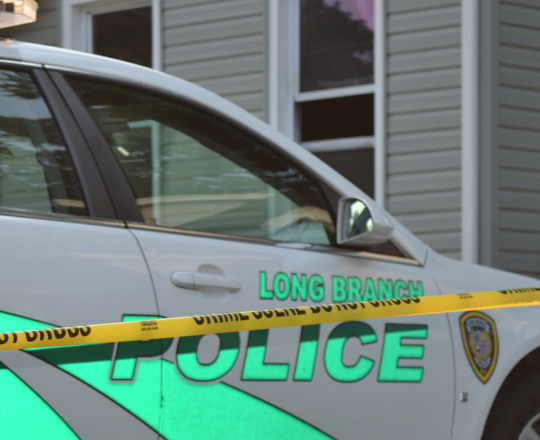 The most common felony offense in the City of Long Branch our attorneys defend is distribution of marijuana, cocaine, heroin or some other form of controlled dangerous substance ("CDS").  A charge for distributing drugs under N.J.S.A. 2C:35-5 in Long Branch carries the potential for state prison, tens of thousands in fines and a host of other penalties. Hiring a lawyer who is highly experienced in representing clients charged with distribution of drugs can be the most potent weapon in avoiding these ramifications. This is exactly what is available to you at the Law Offices of Jonathan F. Marshall. We are the largest criminal firm in Monmouth County and feature eight defense lawyers, most of whom are former prosecutors, that have been practicing for over 100 years combined. Contact our office at 732-450-8300 anytime of day or night for a free consultation with an attorney.
Drug Distribution Charges in Long Branch New Jersey
A drug distribution charge is typically filed under N.J.S.A. 2C:35-5. This is the general distribution statute and, with the exception of marijuana, a violation is a third, second or first degree crime depending on the quantity of CDS being distributed or possessed with the intent to distribute. The chart that follows outlines the grading in terms of severity of distribution offense and penalties that apply.
Grade of Offense
Quantity
Fine
Imprisonment
First Degree
-5 Ounces or More of MDMA (Molly/Ecstasy), Cocaine, Heroin or Methamphetamine
-100 Milligrams or More of LSD
-25 Pounds or More of Marijuana
$500,000 ($300,000 for Marijuana & Methamphetamine)
10-20 Years
Second Degree
-At Least One-Half Ounce but Less Than 5 Ounces of Heroin, Cocaine, MDMA or Methamphetamine
-Less Than 100 Milligrams of LSD
-100 or More Dosage Units of a Prescription Drug
-At Least 5 Pounds But Less Than 25 of Marijuana
-One Ounce or More of Another Schedule I or II CDS
$150,000 ($300,000 for Prescription Legend Drugs)
5-10 Years
Third Degree
-Less Than One-Half Ounce of Heroin, Cocaine, MDMA or Methamphetamine
-At Least 5 But Less Than 100 Dosages of a Prescription Legend Drug
-At Least an Ounce But Less Than 5 Pounds of Marijuana
-Other Schedule I, II, III or IV CDS
$75,000 ($25,000 for Marijuana & Other Schedule I, II, III & IV CDS; $200,000 for Prescription Drugs)
3-5 Years
Fourth Degree
-Less Than One Ounce of Marijuana
-4 or Fewer Dosage Units of Prescription Drugs
-Schedule V CDS
$15,000
Up to 18 Months
Distribution in a School Zone. When an individual is accused of distributing drugs/cds within 1,000 feet of a school or school property in Long Branch, it results in an additional violation under N.J.S.A. 2C:35-7. The significance of the charge lies in the fact that the offense triggers a period of parole ineligibility, also referred to as a mandatory minimum sentence. The term of incarceration must be at least one-third and as much as one-half of the sentence imposed (e.g. between 3 and 5 years on a 10 years sentence). The defendant must satisfy the minimum period of confinement before he or she is eligible for release/parole.
Distribution in a Public Park or Housing Project. Possession with intent to distribute, selling or distributing drugs within 500 feet of a public park or housing project results in a separate second degree crime under N.J.S.A. 2C:35-7.1. The violation is a third degree crime if it involves distributing/selling one ounce or less of marijuana. It is important to keep in mind that this Long Branch drug charge will apply on top of possession with intent to distribute under 2C:35-5.
Diversion of a Long Branch CDS Distribution Case. There are two potential programs for diversion of prosecution of a Long Branch distribution charge. Drug Court allows an individual to avoid incarceration by completing an extensive drug rehabilitation program that typically requires inpatient treatment. The second program is Pretrial Intervention and is available to first time offenders facing a third or fourth degree crime.
Drug Distribution Lawyer in Long Branch New Jersey
You cannot afford to delay in speaking to a knowledgeable drug distribution lawyer if you have been arrested and charged with distributing marijuana, heroin, cocaine, ecstasy, prescription drugs or another substance. The attorneys at our firm, the Law Offices of Jonathan F. Marshall, are here to assist you in this role. Call 732-450-8300 for a free consultation with an attorney who has handled countless CDS cases in Monmouth County, including many arising in the City of Long Branch. Lawyers are ready to help you immediately.
Related Long Branch Resource Pages